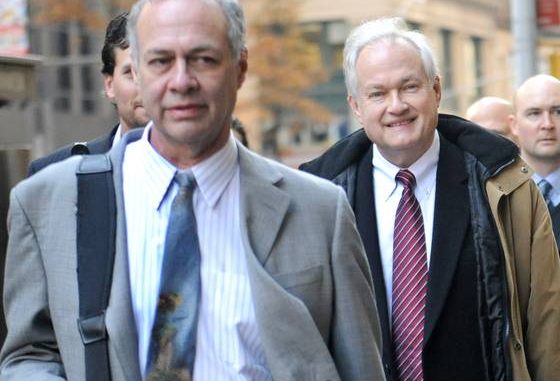 This article was last updated on April 16, 2022

The mode of action in response to the NHL lockout has changed from bargaining strategies to a legal fight. The NHL officially submitted papers of a class-action complaint on Friday asking U.S. federal court in New York to determine the legality of lockout, i.e. a preventive legal strategy in view of the recent events indicating towards NHL Players' Associations' dissolving.
The complaint, comprised of 43-pags, claims that the NHLPA is only considering the action "to extract more favourable terms and conditions of employment." It stated that "the Union has threatened to pursue this course not because it is defunct or otherwise incapable of representing NHL players for purposes of collective bargaining, nor because NHL players are dissatisfied with the representation they have been provided by the NHLPA." Furthermore, the complaint read that "the NHLPA's threatened decertification or disclaimer is nothing more than an impermissable negotiating tactic, which the Union incorrectly believes would enable it to commence an antitrust challenge to the NHL's lockout."
In addition to the complaint, the NHL has also pressed unfair labor practice charges in violation of the National Labor Relations Board while the lockout enters Day 90. If anything was agreed on in these 90 days, it's that both parties cannot agree. In a statement, NHPLA alleged that "the NHL appears to be arguing that players should be stopped from even considering their right to decide whether or not to be represented by a union." It stated that "we believe that their position is completely without merit."
You can publish this article on your website as long as you provide a link back to this page.