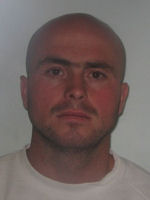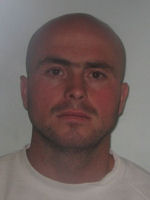 A ROMANIAN man, who raped a teenager and forced her to work as a prostitute, after luring her into the UK with the promise of a better life, was found guilty on Friday 11 June at Southwark Crown Court of a string of offences.
28 year-old Cezar Livius Murariu was found guilty of one count of rape and two counts of controlling prostitution for gain. He was sentenced to 10 years in prison and placed on the sex offenders register for life.
During the trial, the court heard how 18-year-old "Natalya" was lured from her hometown in Northern Romania to the UK by Murariu, who claimed she could work legitimately and start a new life in London.
Natalya met Murariu in the summer of 2009 in Northern Romania. She socialised with him and they became friends, so he could gain her trust. In June 2009 Murariu invited her to the UK. He bought the bus ticket as a "gift" for her, and they travelled together from Romania to London.
Upon arrival he took her to a house in Hendon Way, north west London.
Just three days into the trip she was raped, by the man she had trusted. She was taken to a separate property in the same street, where Murariu grabbed her by the throat and raped her. She screamed as loudly as she could but was told to keep quiet or risk further violence. She was forced to have unprotected sex with Murariu. Natalya was still a virgin at the time of the assault.
Murariu forced her into prostitution, selling her body for sex to repay the debt for transporting her to the UK. She was threatened by Murariu; he insisted that if she did not perform sexual acts for money, he would lie to her family, claiming she was uncontrollable, working as a prostitute out of choice.
Her sexual services were offered to paying clients at £40 a time. She was not allowed to talk to clients, and would have to sleep with up to five men in any one day.
At 10:30hrs on 31 July 2009 officers from the Metropolitan Police Service's former Human Trafficking Team and Operation Golf – a joint investigation team with Romanian police – mounted a fast incident response to rescue the young woman.
The police rescued Natalya within 48 hours of being contacted by the family, who had raised the alarm that she was in trouble.
Natalya had managed to send text messages to her family, which they passed on to the Romanian officer on Operation Golf, to get help. The officer acted quickly, co-ordinating with colleagues in London. Working with the family, officers instructed her to send over a number plate of a vehicle in the vicinity of where she was being held. This then helped pinpoint the location, so they could rescue her.
Two days later, Natalya was rescued from the local park, where she was made to exercise to keep in shape for their clients. Officers surrounded the park to secure the area, then rescued Natalya and took her to a safe location.
Officers said that she was visibly afraid when rescued from the scene and grateful that she had finally been saved. Natalya had a number of missed calls on her phone from Murariu, who had been frantically searching for her.
Murariu was later arrested by officers from the team, in the vicinity of the residence, actively searching for Natalya.
DS Roddy Llewellyn from Operation Golf, said: "This vulnerable young European woman has been lured over to the UK, under the false promise of legitimate work and financial gain. She found herself being sold for sex. We work tirelessly both home and abroad to catch these criminals, to stop the exploitation of these young women."
Judge HHJ Price told Murariu: "An aggravating feature of this case was the abuse of trust the victim. You are a highly controlling individual who represents a threat to this country."