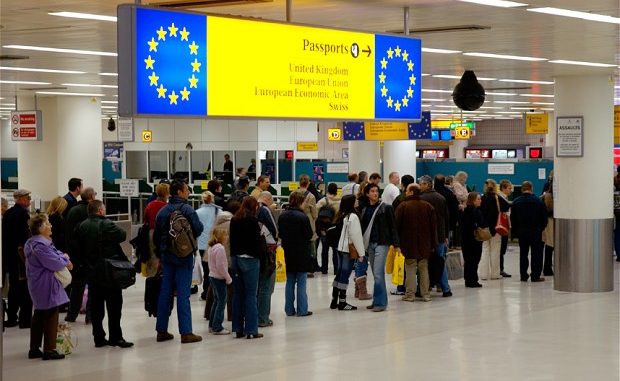 U.K. Prime Minister, David Cameron has indicated to ban immigrants from being able to automatically receive legal aid in civil cases by making Britain a toughest country on benefits for foreigners.
Mr. Cameron has already requested Justice Secretary, Chris Grayling to devise a "residency test" in order to confirm that migrants did not get automatic access to legal aid for cases in the civil courts.
He said: "One of the aspects that we are reaching fairly early conclusion on is that we can no longer grant legal aid to non-UK nationals or for civil cases, people who are facing housing cases or benefit cases.
"We need a proper residency test for those cases and we're going to consult on introducing one.
"That is just one element of a huge range of measures to make sure that people who do come here are coming here because there is a particular job of work they want to do – rather than coming here because they want to use the health service or get a council house."
U.K. Government is struggling to use curbs on benefits to discourage the inflow of Romanians and Bulgarians into Britain in January when restrictions on their travel there were lifted.
In this connection, Mr. Cameron has asked the ministers to come up with new and inventive ways to ensure Britain being not viewed as a "soft touch" by immigrants seeking to take advantage of its health or benefits systems.
Article viewed on Oye! Times at www.oyetimes.com.