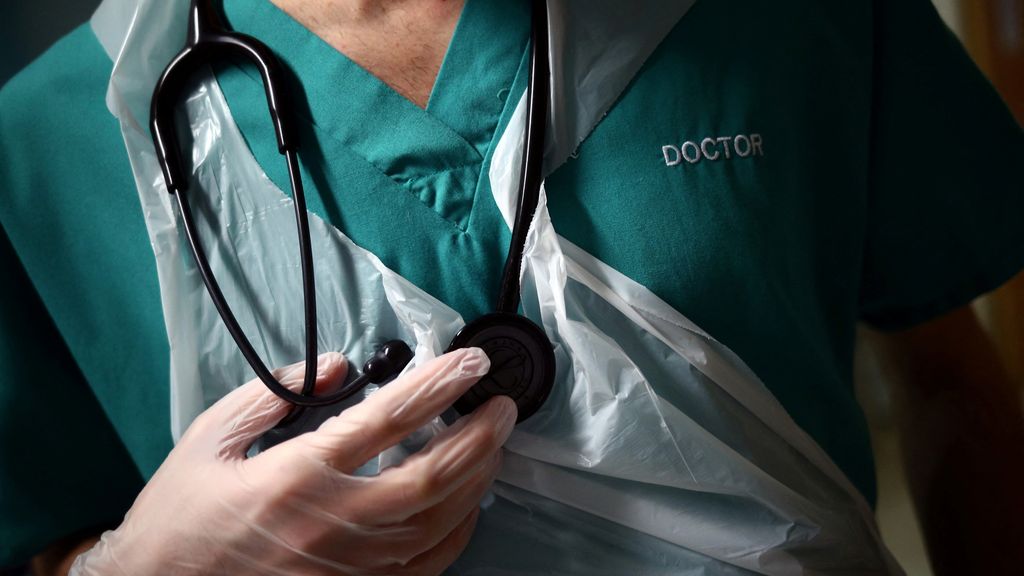 This article was last updated on September 12, 2023
Canada:

Oye! Times readers Get FREE $30 to spend on Amazon, Walmart…
USA:

Oye! Times readers Get FREE $30 to spend on Amazon, Walmart…
Introduction
Sexual misconduct by male surgeons towards female colleagues is alarmingly common in the UK, and it appears to be a problem that is rarely addressed. A recent survey conducted by researchers sheds light on this pattern of abuse, revealing the experiences of female doctors in the field.
The study highlights that female doctors who are in training or at the early stages of their careers are often victims of abuse by experienced male surgeons. This can be attributed, in part, to the hierarchical nature of the medical profession, which creates a culture of silence where victims are reluctant to come forward for fear of damaging their careers. The scarcity of female surgeons in the UK also exacerbates the issue.
Professional Association Reacts Shocked
The research, published in the renowned British Journal of Surgery, was conducted by a collaboration of universities and a department specializing in addressing sexual misconduct in the medical field. The survey collected responses from 1,434 participants through physician organizations, with participation being voluntary.
To ensure that only those who had experienced such incidents responded, the researchers encouraged participation even if individuals had not faced harassment. However, it is unclear whether this strategy was successful in filtering out non-relevant responses, meaning the figures may not be representative of all British surgeons.
Nevertheless, the British Professional Association of Surgeons expressed shock at the findings, stating that such behavior should not be tolerated. They emphasized the need to create a culture where reporting incidents is encouraged and taken seriously.
Disturbing Statistics
The survey revealed that approximately two-thirds of female respondents reported experiencing sexual harassment by their colleagues, while a third stated they had been assaulted. Shockingly, 90 percent of women and 81 percent of men who participated reported witnessing sexual misconduct.
"I thought he just wanted to chat. I trusted him and looked up to him."
– Anonymous source, speaking to the BBC
Personal Testimonies
The BBC interviewed several doctors who had experienced sexual misconduct. One female surgeon shared her experience of a male colleague wiping his sweaty head on her breasts during an operation, not once but twice. Shockingly, her other colleagues did nothing to intervene.
Another female surgeon disclosed being raped by a male doctor while she was still in training. This happened after he brought her home from a conference. She described feeling a sense of trust and admiration for him, completely unaware of his true intentions.
For male participants, the survey also revealed incidents of sexual harassment, with 24 percent reporting such experiences. Yet, the researchers stress that the situations faced by male and female surgeons are incomparable, as they exist in "different realities."
Conclusion
The prevalence of sexual misconduct within the UK medical community, particularly among female surgeons, is deeply concerning. The hierarchical and male-dominated work environment contributes to a culture of silence, preventing victims from speaking out. The research serves as a wake-up call for the medical profession to address this issue and create an environment where such behavior is not tolerated.
You can publish this article on your website as long as you provide a link back to this page.