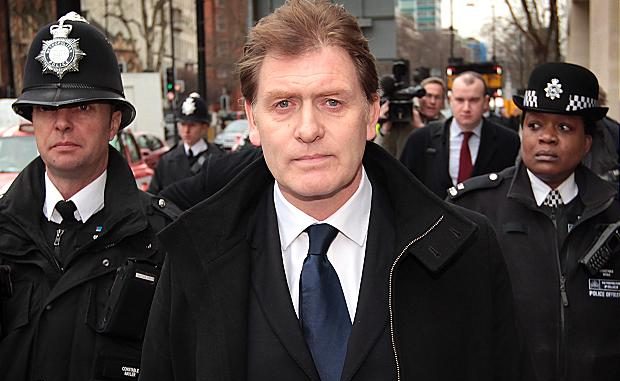 This article was last updated on April 16, 2022

Scots MP Eric Joyce has been arrested and is charged with breach of the peace after allegedly pushing a police officer at Edinburgh Airport in a row over his mobile on Sunday evening.
Mr. Joyce, 52, is believed to get involved in a confrontation with airport staff while trying to retrieve his mobile phone that he had apparently left on the aero plane from which he arrived from London on Sunday. He remained unable to indicate the flight he had arrived on to the staff.
Afterwards, police were called to the scene and the MP allegedly ended up on the floor in the ensuing scuffle before being arrested.
Edinburgh Airport's spokesperson has said: "We can confirm that an incident did occur on Sunday evening and an individual was arrested for being abusive and confrontational towards airport staff and police.
"Behaviour of this nature is something we have zero tolerance for at Edinburgh Airport and police officers will act accordingly if the safety of our passengers and employees is put at risk."
The Falkirk MP is due to appear in court at a later date.
The former Labour MP is currently serving as an independent after resigning from his party in disgrace.
Last year Mr. Joyce pleaded guilty to charges of common assault after head-butting a Tory MP in the Strangers Bar in Parliament. At that time, he was fined £3,000 and resigned from the Labour party.
Article viewed on Oye! Times at www.oyetimes.com.
You can publish this article on your website as long as you provide a link back to this page.