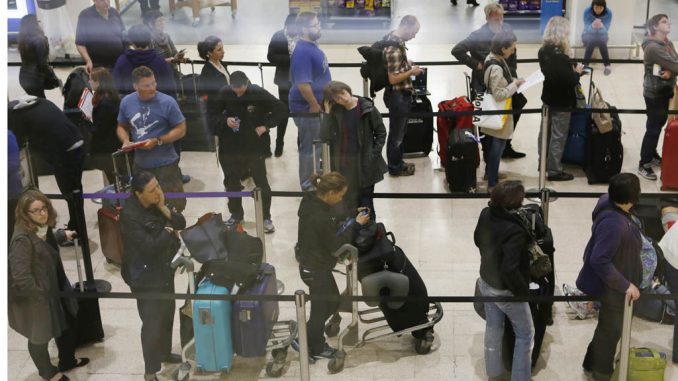 A computer problem leads to air traffic control issue across Britain as the disruption causes the flights' schedule delays and cancellations at the busiest airports of Heathrow, Gatwick, Stansted, Cardiff and Glasgow.
The issue emerged due to a glitch with computers switching between their night and daytime modes that left thousands of passengers to wait for hours in airports.
National Air Traffic Services (NATS) have stated it was "experiencing some difficulty switching from nighttime to daytime operation" at its control centre in southern England.
"At night, when it's quiet, we can combine sectors of airspace. When it gets busy in the daytime we split the sectors out again. The voice communications system is configured to enable this to happen."
"We experienced a technical problem in the early hours of this morning, which means that it hasn't been possible to reconfigure the voice communications system to split out the sectors for the busier daytime traffic in some areas of the UK en route airspace."
However, NATS have also insisted: "Safety has not been compromised at any time, and we sincerely apologise for any inconvenience being caused to passengers."
Heathrow – the UK's largest airport and home to British Airways, has said around 15 percent of Heathrow's daily which involved more than 200 arriving and departing flights, had been cancelled because of the air traffic control problem.
Heathrow airport's spokesperson has also told: "Due to a technical issue with air traffic control, flights from many UK airports including Heathrow are subject to delay and cancellation."
"We are sorry that passengers have experienced disruption to their journeys."
NATS, the UK air traffic controller has said the problem had been resolved by the early evening, although widespread delays affecting airports in the south of England will probably persist till Sunday.
Article viewed on Oye! Times at www.oyetimes.com.