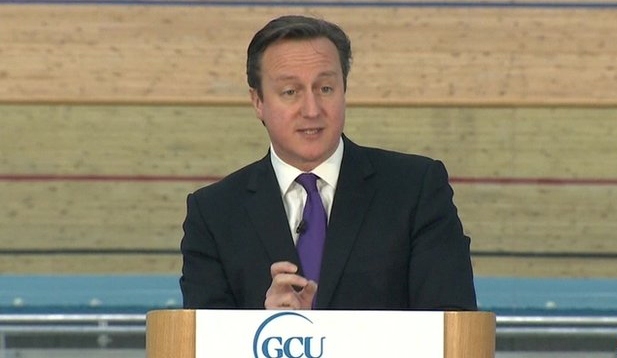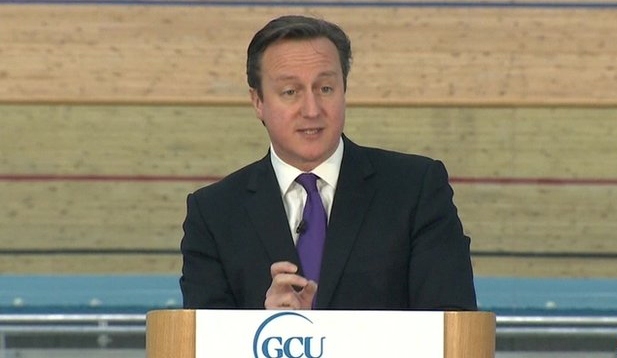 Prime Minister David Cameron has urged Scottish people not to vote for independence in the September referendum and stay united with the Britain.
In a personal campaign launched on Friday to save the U.K., Mr. Cameron has cautioned that the country would be "deeply diminished" if Scotland choose for separation.
During a speech at the Olympic stadium in London, the Prime Minister has clearly revealed his intentions by saying that there are just "seven months to save the most extraordinary country in history".
Mr. Cameron has insisted the English, Welsh and Northern Irish to help influence the outcome of the vote in Scotland, telling them: "You don't have a vote, but you do have a voice."
"Let the message ring out from Manchester to Motherwell, from Pembrokeshire to Perth, from Belfast to Bute, from us to the people of Scotland.
"Let the message be this: We want you to stay."
Mr. Cameron has further stressed upon the union as he said: "If we lost Scotland – if the U.K. changed – we would rip the rug from under our own reputation.
"The plain fact is we matter more in the world together. There can be no complacency about the result of this referendum."
The Prime Minister has clearly emphasized his passionate desire to preserve the union through his speech. However he has been criticised in Scotland for declining to debate with Scottish First Minister Alex Salmond.
Mr. Salmond has accused Mr. Cameron of politicising the Olympics by delivering a speech regarding Scottish referendum there and said: "This is a speech delivered from London ostensibly telling the people of England what to do, instead of a debate the prime minister must do in Scotland with me. . . about the pros and cons of independence."
Article viewed on Oye! Times at www.oyetimes.com.