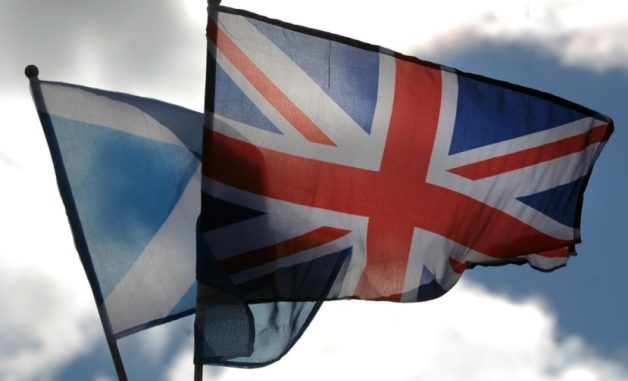 According to a latest analysis of six opinion polls on Friday, the 'Yes' campaign for Scotland to break away from the United Kingdom has stalled just over a month before the Scottish independence referendum will take place.
It came as one of Scotland's highest profile businesses, Royal Bank of Scotland have said a vote in favour of independence in September's referendum could have a "material adverse effect" on its business, while Moray Council has forbidden the residents of affixing 'Yes' and 'No' stickers to its road signs, claiming that the practice is proving as damageable and costing thousands of pounds.
The results of a survey, published 47 days before the Sept. 18 vote and before a televised debate on Tuesday between the leaders of the "Yes" and "No" campaigns, revealed that the independence movement has been static with the 42-44 per cent support range since March after making rapid advances at the beginning of current year.
The published analysis has indicated that the average outcomes of the last six polls conducted in June and July showed that 57 per cent of Scots would reject independence and 43 per cent would back separation. That means the "No" campaign still leads the race by 14 percentage points.
Professor John Curtice of Strathclyde University, who conducted the study has stated: "The 'Yes' campaign seems to have stalled while still significantly short of its destination.
There isn't any consistent evidence of movement towards a 'Yes' vote since March."
However, Scottish First Minister Alex Salmond – the leader of the pro-independence Scottish National Party (SNP), has said the large number of voters who are still undecided about which campaign to back will make the referendum an open contest despite the survey results.
Article viewed on Oye! Times at www.oyetimes.com.