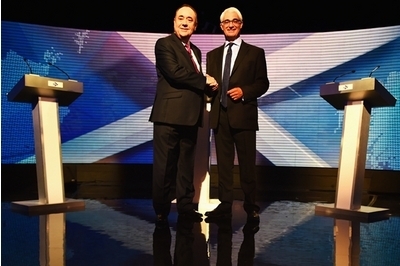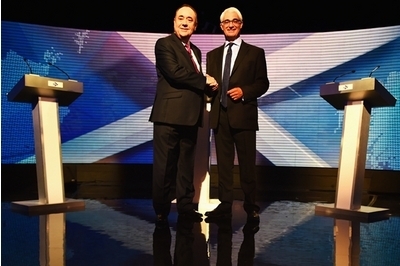 A recent poll on Saturday has revealed that support for Scottish independence campaign has fallen following Tuesday's TV debate between Scottish First Minister Alex Salmond and leader of the pro-union Better Together campaign Alistair Darling.
Since the first television debate on Scotland's independence referendum, the new poll shows majority of people think Mr Darling won the discussion while half people intend to vote No in the September ballot.
A ballot is due to take place on September 18 regarding whether Scotland breaks its 307-year union with England.
A survey conducted from 1,010 individuals during Wednesday and Thursday, have found that backing for Scotland to stay in the U.K. had risen to 50 per cent, up four percentage points since its previous poll just a week ago. While, support for Yes campaign jumped down three points at 37 per cent with 13 per cent of voters still undecided on whom to vote.
Survation poll has also suggested that during the debate, in which Mr Salmond came under heavy pressure over currency issues and remained hesitant to reveal plan 'B' in case of no pound sharing if Scotland choose for independence. It was believed to be a major setback for the already-trailing Yes campaign just six weeks ahead of crucial Scotland's referendum vote.
Chief Executive of Survation Damian Lowe has told that a campaign in favour of independence would require to see a "seismic change" in order to win, and had to logically respond to key queries, particularly over which currency an independent Scotland would use after discussing with one another.
Scottish Labour leader, Johann Lamont has warned on Saturday warned that parting from U.K. would mean spending cuts or tax hikes.
Ms Lamont has commented ahead of Glasgow speech: "Salmond may rave against austerity but he knows a new, additional wave of austerity would come after independence."
Article viewed on Oye! Times at www.oyetimes.com.