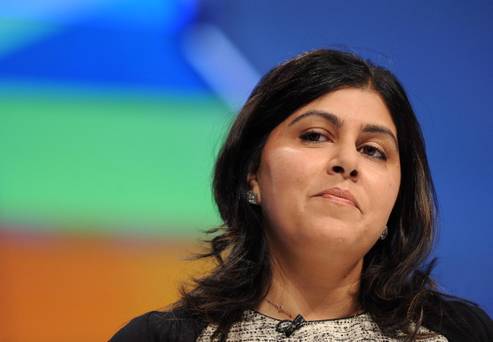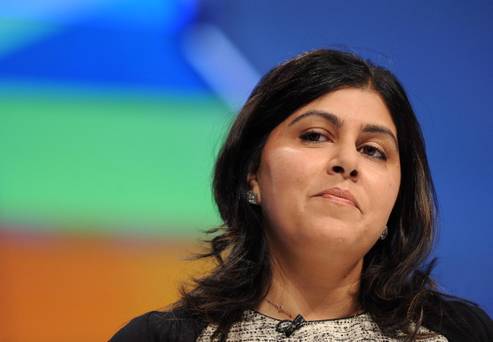 Britain's first female Muslim cabinet minister, Baroness Sayeeda Warsi has warned on Sunday that Prime Minister David Cameron's Conservative party will lose next year's election because of neglecting ethnic minority voters.
The former Tory party chairman, Lady Warsi – who quit the government over the Government's "morally indefensible" stance on Gaza last week – has indicated the Tories were ignoring "electoral reality" by not widening its appeal across Britain, claiming they had left it "a little late" to win votes.
The ex-Foreign Office minister has played a key role in the Conservatives' appeal to Muslim voters. She has cautioned the Tory party over ignoring the ethnic minority voters in next year's national election as she stated: "The electoral reality is that we will not win outright Conservative majorities until we start attracting more of the ethnic vote.
"We've probably left it a little too late to take this part of the electorate seriously."
Meanwhile, Labour's vice-chair Michael Dugher MP has said: "Warsi's scathing attack is a damning indictment of David Cameron and his clique of out-of-touch cronies. The Tories have lurched to the right under Cameron and can never govern for the whole country."
However, Tory MP Alec Shelbrooke has responded to the criticism, saying Lady Warsi's comments were "unfortunate" while claiming that people will forget her in a week's time.
Lack of backing from ethnic minority voters – which constitute around 14 per cent of the electorate – was one of the obvious factors that cost Cameron an outright win in 2010, forcing him into a coalition government with the left-leaning Liberal Democrat party.
According to an academic study, it was viewed that only 16 per cent of ethnic minority voters supported the Tories in 2010, while Labour, the main opposition party, had won 68 per cent of their support.
This lack of support from ethnic minorities is not merely a matter of people or policies. It in fact indicates their firm sense that the Conservative party is not for people like them.
Current opinion polls are also suggesting that Labour have a lead of around 4 percentage points over the Conservatives going into the May 2015 vote.
Article viewed on Oye! Times at www.oyetimes.com.