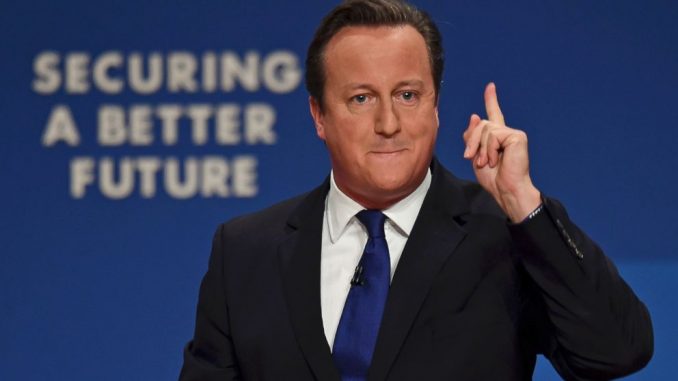 British Prime Minister David Cameron has promised in his Conservative conference speech on Wednesday to take a tough stance on Europe and tax cuts for millions to attract voters before general election 2015.
During the Conservatives' fall conference in the central English city of Birmingham, the party leader has argued that the austerity policy adopted under his government had helped in restoring Britain's economic health after the Great Recession.
Mr Cameron has said that if his party get another chance to make government then he would cut income taxes for middle-income earners and exempt the minimum-wage workers from it. However, he has also told the future Tory government would resume cutting public spending, trimming 25 billion pounds ($40 billion) in the two years after the election.
The Prime Minister has said: "We want to cut more of your taxes, but we can only do that if we keep on cutting the deficit. This is common sense."
Mr Cameron has also pledged to raise the tax-free personal allowance from £10,500 to £12,500 over the lifetime of the next government after his party's re-election.
Mr Cameron has indicated that after raise in personal allowance, someone working 30 hours a week on the minimum wage would consequently pay "zero" income tax.
Tory leader has vowed to increase threshold at which 40p rate of income tax imposed on wages from £41,900 to £50,000 by 2020 to treat the people fairly.
He has told that a Conservative government would also ensure after the election to make U.K.'s corporate tax rates as the most competitive among the G20 group of advanced nations – "lower than Germany, lower than Japan, lower than the U.S.".
The PM has also assured to wrest powers back from the European Union before organising a referendum for Britons to vote over choice of leaving or remaining part of the 28-nation bloc.
Mr Cameron has said: "I will go to Brussels. I will not take 'No' for an answer."
Article viewed on Oye! Times at www.oyetimes.com.