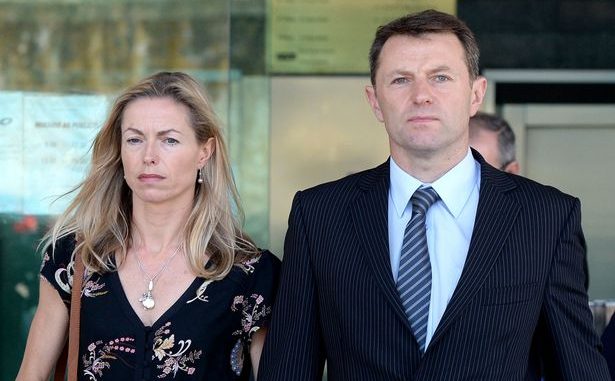 The parents of missing Madeleine McCann have won £55,000 in libel damages from the Sunday Times over a story claiming they had withheld details about their daughter's disappearance from the authorities.
After receiving the libel damages over false reporting from the paper, Gerry McCann has launched a scathing attack over press regulation by claiming the new newspaper watchdog is "a sham" that has failed to live up to the Leveson Report of two years ago and it still fails to draw up a press law to control what newspapers can and cannot report to readers.
Mr McCann had criticised the Independent Press Standards Organisation (IPSO) over failure to fulfil the spirit of more stern regulation laid out by Lord Justice Leveson.
While explaining how much the libellous story "damaged us, damaged the fund and quite potentially can damage the search for Madeleine", he has told that "the story is paramount, not the truth".
He has added: "No other industry would get away with the damage it causes."
During 2008, they accepted $1.2 million in libel damages and front-page apologies from Express Newspapers over a story alleging them responsible for Madeleine's death.
Earlier this week, a woman public campaigner had helped to compile the 80-page dossier containing shockingly abusive messages and posts from different social media networks targeting the couple for leaving their daughter asleep in their rented vacation house in Portugal in 2007. The material is then handed over to the police for investigating the nature of hate campaign against the couple and laying charges over verbal abuse.
Scotland Yard have told it may arrest web users over abusing the McCanns online.
Article viewed on Oye! Times at www.oyetimes.com.