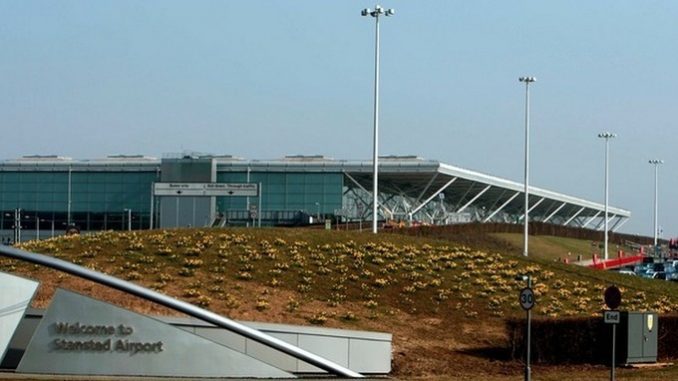 Two RAF Typhoon jets escorted a Latvian Antonov cargo plane to Stansted Airport following a loss of communication with the aircraft.
The jets were scrambled as a precaution and the Latvian registered cargo plane was diverted and landed at Stansted at 5.20pm.
Police spoke to all three people on board and established that everything was in order and the cause of lost communication was a change in airspace jurisdiction.
Essex Police is not investigating the incident and the aircraft will be able to resume its journey to Birmingham as soon as it becomes ready.
The incident took place after Kent Police confirmed a "loud bang" heard by residents in towns across Kent, Sussex and Surrey at around 4.40pm due to RAF activity.
The sound of bang is believed to be a sonic boom from the Typhoon jets accelerating to intercept the cargo plane.
The alarm was raised after the Russian-built plane remained unable to communicate with air traffic control as it entered U.K. airspace.
According to a recording obtained, U.K. authorities threatened to shot the plane down if it continued its journey.
A RAF spokesman has stated: "Typhoon aircraft were launched this afternoon from RAF Coningsby to intercept a civilian aircraft south of London which was causing concern to air traffic control authorities. The aircraft was safely escorted to London Stansted.
"To fulfil their quick reaction role the typhoons were cleared to travel at supersonic speed, any noise disturbance as a result of this is regretted."
Article viewed on Oye! Times at www.oyetimes.com.