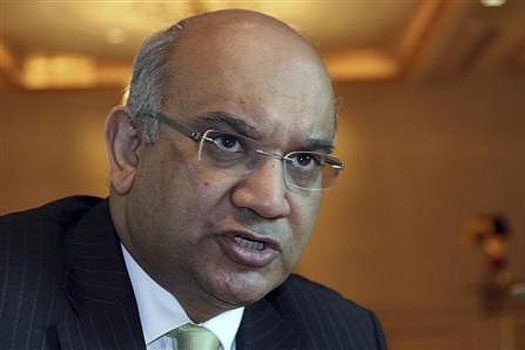 This article was last updated on April 16, 2022

An influential parliamentary committee led by Britain's senior-most Indian-origin MP Keith Vaz has strongly criticised the U.K.'s immigration system, saying it is in "intensive care".
According to a recent report published today by the cross-party group has highlighted serious flaws, including 89,000 missing migrants and a backlog of 343,000 visa application cases at the Home Office.
The chair of the House of Commons Home Affairs Select Committee has warned of impending chaos with border exit checks from April 2015 due to a rising backlog of missing migrants and unresolved immigration cases.
In reference to the latest six-monthly report on the state of the immigration system, Mr Vaz has said: "Our immigration system has left A&E (accident and emergency) and has entered intensive care."
The latest report over the work of the Home Office's immigration directorates, the Committee also hit out at the Government's use of a single immigration target to reduce net migration to less than 100,000 – now broadly seen as unattainable – as "too blunt" and "arbitrary". The report tells: "No government of whatever political formation can control the number of people who voluntarily wish to leave the country.
"This raises questions about future immigration policy. An arbitrary target set by ministers, however well intentioned, only serves to reduce public confidence in the ability of any government to deliver a future pledge on immigration.
"The Government also needs to be clear about which factors are and are not within its control, and about which migration flows it wishes to contain, and which it wishes to encourage.
Ukip immigration spokesman, Steven Woolfe has called the findings of report a source of "not only a national embarrassment but a major national security issue."
However, Immigration and security minister James Brokenshire has defended current Government's record, saying: "This Government is building an immigration system which is fair to British citizens and legitimate migrants, and tough on those who flout the law.
"Our reforms have curbed abuse, clamped down on nearly 800 bogus colleges, slashed 45,000 visas from the further education route; and cut family visas by nearly a third since it came to power."
But Mr Brokenshire has also told that the reformed immigration system would take longer to "clear up the mess we inherited".
Article viewed on Oye! Times at www.oyetimes.com.
You can publish this article on your website as long as you provide a link back to this page.