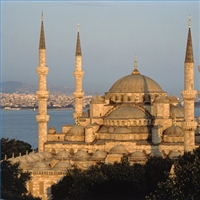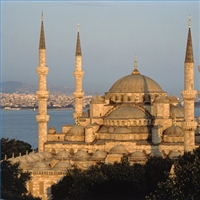 The state-run news agency Anadolu Ajansı (Anatolian Agency) is reporting that Turkish police have detained 10 suspected al-Qaida militants believed to have been planning an attack ahead of New Year. Eight of them were detained in anti-terror raids in the northwest city of Bursa on Wednesday and another two were detained in Istanbul and taken to Bursa. The agency went on to say that the suspects were expected to appear in court on Friday.
Ever since two sets of twin suicide bombings hit Istanbul five days apart in November 2003, Turkey's police have supposedly been regularly targeting suspected al Qaeda supporters. A local cell of al Qaeda was held responsible for those attacks. Explosive-laden trucks first targeted two synagogues and then the British consulate and a British bank which resulted in 63 dead including the British consul and hundreds wounded. In 2007, seven men were jailed for life over the bombings among them a Syrian national who masterminded and financed the attacks.
Click
HERE
to read more from William Belle
References
Wikipedia: Anatolian Agency
Anadolu Agency (Turkish: Anadolu Ajansı) is the Turkish state news agency commissioned with producing news releases pertaining to the country. The agency was set up on April 6, 1920 by Mustafa Kemal Atatürk during the Turkish War of Independence, and is the biggest news agency of Turkey.
Anadolu Agency: official web site in English