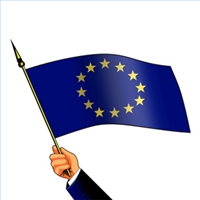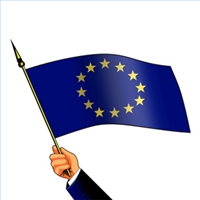 Last year, the European Union created a €440 billion ($587.44 billion) support fund known as the European Financial Stability Facility (EFSF). The Eurozone members finance the fund themselves and it was used to prop up the Republic of Ireland. It has been reported here that some pundits think that it is only a matter of time before Portugal and Spain need similar help. (see
Portugal: Help I need a bailout!
– Jan 11/2011)
Unfortunately, while the current fund may be able to deal with Portugal, it would prove to be inadequate in dealing with Spain. The GDP of Ireland is $223 billion; Portugal is $234 billion and Greece is $331 billion while Spain just by itself is $1.5 trillion, twice the size of the other three countries put together. This makes the three smaller countries equal to about 2% of the Eurozone while Spain makes up 10%.
Critics of any increase are pointing to a "moral hazard" whereby any country knowing they could get a bailout, would have no real impetus to rein in their spending. News reports have repeatedly pointed out how Greece and to a lesser extent Ireland were victims of their own exorbitant spending. If you have a hundred bucks, you should only spend a hundred bucks but governments in trying to please their electorate ofttimes en up doing just that: spending more than they have. Deficit spending may work in an emergency but sooner or later, somebody is going to have to pay the piper.
Germany is sounding more and more like a detractor for any expansion of the fund. Some German taxpayers already feel their assistance is being wasted on helping fiscally irresponsible nations and with seven key elections in the country coming up next year, the current government is going to have an eye on what the voters want. German chancellor, Angela Merkel, as part of a coalition government, is not in the most solid of positions as her party does not have a majority for her party.
Finance ministers from the 17-nation Eurozone area will be discussing this issue this coming Monday when they hold their regular monthly meeting in Brussels.