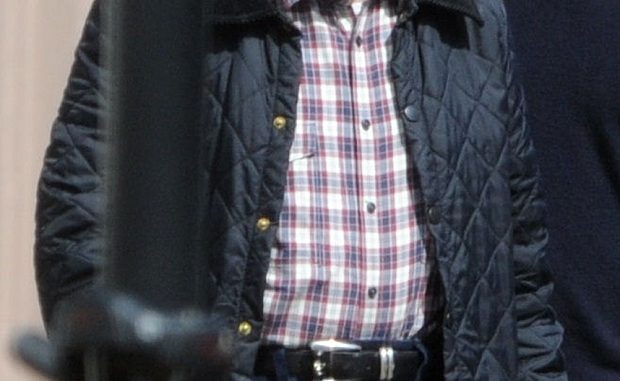 The lawyer of Hatton Garden ringleader, Brian Reader, has complained about an armed police guard being present around him while he was ill in hospital and labelled it as "inappropriate." A short video released by Sky News shows that three armed officers escorted the bedridden gang member, Brian Reader, as nurses wheeled him through a hospital corridor.

Reader remains in custody at Belmarsh Prison in south-east London while he awaits sentencing for his role in the £14 million raid. Sources claim that he fell ill last month and is currently undergoing treatment for cancer at nearby Queen Elizabeth Hospital. According to a witness at the hospital, it was "frightening" to see Reader being chaperoned by three armed officers and three prison guards in a waiting area for cancer patients at the hospital in Woolwich on Monday. It was added that he also had a "heavy chain wrapped around his arm", which was attached to the bed, and he looked "unconscious".

Meanwhile Solicitor Hesham Puri has pointed out that "we accept there must be some security around him, but that level is quite inappropriate," adding that "he is very ill and this is not helping him get better. We've asked for the security to be reduced, but had no response from the police." Whereas on the other hand, Prisons Service spokesman stressed that security measures were "appropriate." Reader was 76 when he pleaded guilty to conspiracy to commit burglary last September and is since listed to be sentenced with his six accomplices at Woolwich Crown Court on Monday.