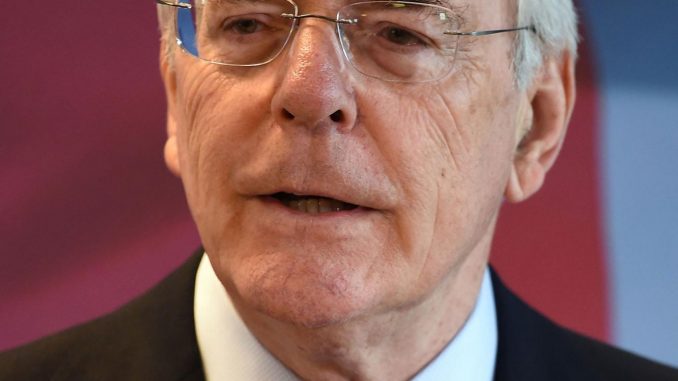 Former Prime Minister John Major is reportedly going to criticize Boris Johnson and Michael Gove while delivering a warning to the Tories leading the campaign to leave EU by highlighting the risk of "morphing into Ukip". Sir John is anticipated to mention in a speech on Friday that since the economic arguments in favour of Brexit are now exposed, Tory Leave campaigners are returning to the theme of immigration.

However, Sir John stressed that by using the immigration issue as an argument campaigners are straying into "dangerous territory" and risk "opening up long-term divisions in our society." Sir John stated that "as the Leave arguments implode one by one, some of the Brexit leaders morph into UKIP, and turn to their default position: immigration." It was added that "this is their trump card. I urge them to take care: this is dangerous territory that – if handled carelessly – can open up long-term divisions in our society."

Lastly, Sir John will further clarify that "of course, it is legitimate to raise the issue of the sheer number of those wishing to enter our country. I wholly accept that. Nor do I wish to silence debate. We mustn't overlook genuine concerns: but these should be expressed with care, honesty and balance. Not in a manner that can raise fears or fuel prejudice. The leave campaign are crossing that boundary, and I caution them not to do so." Sir John's anticipated comments are likely to enrage many Eurosceptic Tories, who sternly believe that the Leave campaign should indeed focus on immigration.