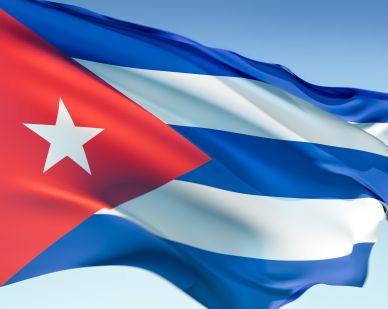 This article was last updated on April 16, 2022
Canada:

Oye! Times readers Get FREE $30 to spend on Amazon, Walmart…
USA:

Oye! Times readers Get FREE $30 to spend on Amazon, Walmart…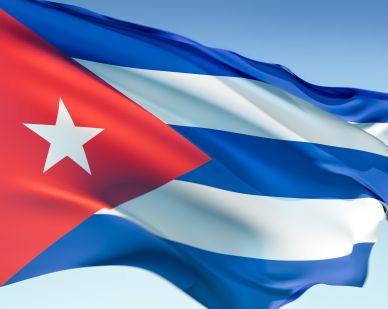 In late January, the First National Conference of the Cuban Communist Party closed. The basic document for this conference was titled "Mentos the Linea Politica Economica y Social del Partido Revolucion y" which means a free translation: the streamlining of the economic and social policy of the party and the revolution. Since the meeting of the Sixth Party Congress in April 2011, this document was discussed in 65,000 (!) Meetings before being presented to the National Conference.The document provides for 311 (!) Economic reforms that give more space to small private businesses (hairdressers, carpenters, etc., not to forget, waders). In addition, private ownership of dwellings (for Cubans living in Cuba) and cars are allowed.

Who takes the trouble the "linea mentos" document to be read directly on to each new freedom directly also curtailed by new regulation and control measures and new taxes. A good part of the envisaged economic dynamics disappears. All regulation and control also requires more bureaucrats and anti-corruption measures. One may therefore wonder whether the new entrepreneurs, who have been on the black market operated, now better off. Nevertheless, in Havana alone 94,484 people chose their own way.

The results of the conference were in the party newspaper "Granma" presented under the title "Sin lo mas con enemigo already versioned": without the slightest concession to the enemy. Apparently, the meager results of the conference due to the U.S.. The fact that multi-party system was not allowed on the steps of the U.S. placed, which would immediately because of the opportunity to focus on an imperialist party. Nothing new under the tropical sun because the U.S. has always been blamed for everything that went wrong in Cuba. Another "result" of the conference is "gradual" introduction of a limited term for directors and the president. This decision requires an amendment to the Constitution and probably will not apply retroactively.

Some, like Richard Fein Burg, feel that the Cuban Spring in the air. In his article of 17 November in the Financial Times he comes to the conclusion that the time is now ripe for IMF and World Bank to Cuba to assist in a transition economsche. That, however, two by the US-dominated institutions, of which Cuba is not a member and who is last will be eligible to Cuba to play a role. Even politically it is too early to conclude that the path of Viernam Cuba or China will follow.

When Raul Castro returned from a reconnaissance mission to these countries Fidel declared that he was impressed by the way these comrades had chosen, but it was not the way that Cuba would follow. Neither Fidel nor Raoul will allow that many Cubans are financially independent of the state, which calls for freedom and political influence would be strengthened. Other politicians, soldiers and gepriviligeerden have no interest in greater freedom. Let's not forget that Russia and China could only reform after the death of Brezhnev and Mao, both over a long period of stagnation had presided.

A "Cuban Spring" will not be put in motion by a spontaneous uprising in the streets of Havana. The repressive state apparatus in all its parts is still very present. But apart from that Fidel has, not revolution, is still a large number of admirers on the island. Let me illustrate this with a small personal anecdote.
I met just outside Havana a couple of about 40 years old. Both very black and both, at first sight, very poor. They explained that they have not had access to foreign currency, which in Cuba's monetary system is equivalent to a condemnation to poverty. They were very critical of the system, the decline in the health system and the quality of education, lack of food, corruption and bureaucracy. When I asked them what the revolution had brought them the man replied: "My father had no shoes, I do." His wife added: "Fidel has given us our dignity back."
They will not take to the streets before Fidel start a new revolution either in heaven or in hell.
Click
HERE
to read more from Oye! Times.
Article viewed on Oye! Times at www.oyetimes.com

You can publish this article on your website as long as you provide a link back to this page.