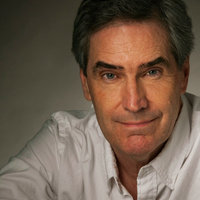 This article was last updated on April 16, 2022

Two polls out today on leadership, both showing similar results, Ignatieff's favourables on the rise, Harper waning.
Harris Decima
and
Abacus
both show an upward trend for Ignatieff, indifferent voters are moving to favorable, an indication that we are seeing some traction.
The Harris Decima website links are down, so we have to look at the press coverage data. Last week, Harris Decima showed an Ignatieff uptick on favourability, Ignatieff now tied with Harper, which I would say is potentially quite significant moving forward as voters decide.
His leadership is now viewed positively by 42 per cent of respondents, up five points from a week earlier, and negatively by 50 per cent. That's virtually identical to Harper's favour ability rating, which has remained relatively unchanged: 43 per cent positive, 52 per cent negative.
Harris-Decima chairman Allan Gregg said shifts in such "sub-indicators" as leadership favour ability often precede a shift in voting intentions.
"To date, these differences have not manifested themselves in any significant way in voter preference but, if they do, we might expect to see this race become tighter over the next two weeks," he said. "Stay tuned."
Also encouraging, we still have 1/3 of voters saying they don't know Ignatieff well, as opposed to Harper who is a known quantity. Generally a sitting PM enjoys a large gap, that Ignatieff is now tied with Harper demonstrates potential weakness. Fair to say Ignatieff is undoing some of the negative attack ad damage, the Liberals are running a good campaign, the more people see, the more they like.
The Abacus poll pdf is fascinating. Harper now has higher unfavourables, relative to Ignatieff, 56% to 50% respectively. Harper's negatives are up 6% since the campaign began, Ignatieff up 2%. In terms of favourables, Ignatieff is up a substantial 8% to 32%, Harper statistically unchanged at 35%.
The numbers, as always it seems, are more indicative when you look at the regionals. Ignatieff actually scores better than Harper in Ontario, as he sees a full 24% increase in favourables, now up to a very healthy 40%. Harper only scores 36% favorable, while his unfavorables up 10% to 57%, a full eight points higher than his rival. These are not good numbers for Harper, while the Liberals should be quite pleased. I'll mention Layton here to prove a point, in that while his numbers are tops, his party is a distant third, meaning he operates in a different realm, like doesn't equate to votes necessarily, both the joy and the folly of not being a credible PM alternative. Not to say the NDP shouldn't be ecstatic with Layton's numbers- maybe moreso in Quebec- only that comparing him to the others is a different proposition, not a real threat, and the disconnect between love and lever always in play. Anyways, Ontario is key, the fact Ignatieff now bests Harper something to keep a close eye on, because people forever say leadership is a leading indicator.
Abacus shows that the "indifferent" voter is moving to the favorable camp in greater proportions than unfavorable for Ignatieff, a positive sign of winning people over. Ignatieff's favourables up 8% in Quebec, unfavourables unchanged. Ignatieff's favourables up 17% in Atlantic Canada his unfavourables down 1%. In British Columbia, more of a mixed bag, Ignatieff's unfavourables up, but here to, on par with Harper. Reviewing Harper's numbers, we see a skew, his numbers in stronghold provinces tend to overstate the overall weakness.
Nanos shows no such improvement, but Harris Decima has now released two successive polls showing a continuing, large uptick over the course of the campaign. Abacus mirrors these results, so on balance, evidence that Ignatieff is finally getting some traction. On top of that, Harper is looking increasingly vulnerable, particularly in vote rich Ontario, a fact which should cause some concern. The trend is encouraging, just as voters start to get more serious about the choice, as the days start to get shorter…
Click HERE to read more from Steve Val.
Article viewed at: Oye! Times at www.oyetimes.com
You can publish this article on your website as long as you provide a link back to this page.