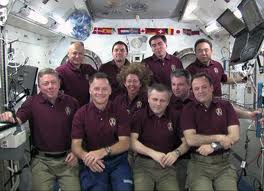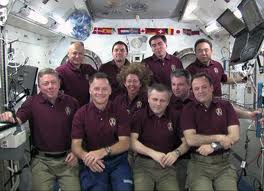 This past Friday, President Obama phoned the International Space Station as his one last opportunity to talk to the crew of a space shuttle. As everyone must be now aware, the United States is shutting down its space shuttle program and this is the very last flight of a shuttle. The space shuttle Atlantis returns to Earth this coming Thursday and will go into retirement.
Obama joked with the astronauts. The American leader said when he first came on the line: "This is President Obama, who am I talking to?" After the crew introduced themselves, he quipped: "Well, that's funny because I was just dialling out for pizza; I didn't expect to end up in space."
This was Obama's tribute to not only the crew but to all those who have contributed to America's space shuttle program. "There have been thousands who have poured their hearts and souls into America's space shuttle programme over the last three decades that are following this mission with special interest. To them and all the men and women of NASA, I want to say thank you. You helped our country lead the space age and you continue to inspire us."
The future is going to be quite different for American space missions. The president has given NASA the goal of commercialising low-Earth orbit space transportation. This would involve private companies developing and operating the next generation of American vehicles that taxi astronauts to and from the space station. It is thought that we would see the first of these ships flying in the next three to four years. As a symbol of this new direction in space flight, a special flag will be left by the Atlantis on the station. It is the flag flown by the maiden shuttle mission back in 1981 and the first commercial crew to arrive at the ISS will be able to claim it as a prize in what Mr Obama described as a "capture the flag moment for commercial spaceflight".
It was reported that just after Obama's call to the ISS, one of the leading companies bidding to provide commercial crew transportation, SpaceX of California, had posted on its Twitter stream: "SpaceX commencing flag capturing sequence…" Founded by PayPal co-founder Elon Musk, SpaceX is an American space transport company which became the first private company to successfully launch, orbit and recover a spacecraft in December 2000.
Published on Jul 15, 2011 by AFP
Obama 'dials for pizza', gets International Space Station
Astronauts aboard the International Space Station got a very long-distance call Friday from US President Barack Obama, who joked that he thought he was dialing out for pizza.
Click HERE to read more from William Belle
Article viewed at: Oye! Times at www.oyetimes.com