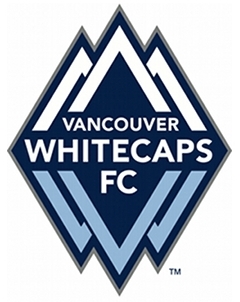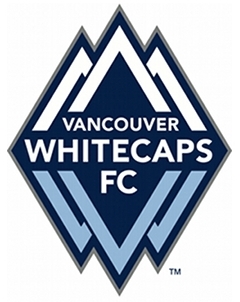 A team of grass and stadium specialists have been working around the clock to remove water from the pitch that accumulated as a result of heavy rainfall yesterday. Optimism continues to grow that the newly laid temporary grass pitch at Empire Field will be in playable condition for Monday's international friendly which will see Vancouver Whitecaps FC take on Manchester City FC.
Following a night of decreasing precipitation, this morning, beginning at 8 a.m. PT, club and stadium crew were able to work quickly to remove the tarps that had been laid on Friday night to protect the pitch. Before removing the tarps, the team, with help from a combination of five flood trucks, sub pumps and suction, were able to remove the excess water that had gathered on the tarps. This process took approximately two and a half hours, after which the team was able to assess the pitch. It was determined that vacuums and pumps would be required to assist with the natural drying process. These vacuums and pumps have now been installed on Bell Pitch at Empire Field.
"This has certainly been an unusual challenge, but our stadium and turf partners have been incredible," said Paul Barber, Vancouver Whitecaps FC chief executive officer. "Earlier this morning we brought in resources to assist the natural drying process. We are feeling very positive about the progress to this point."