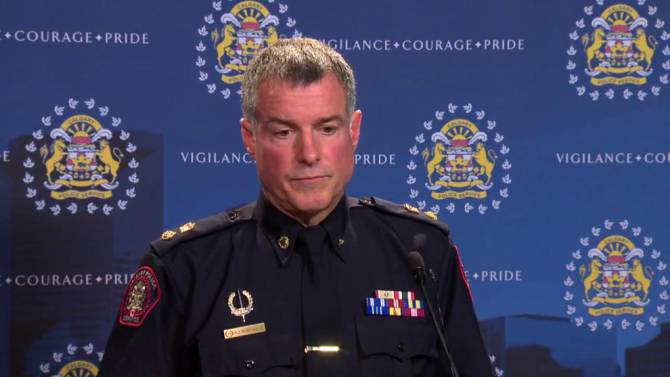 Calgary Police has announced to lay almost a dozen charges against a former police officer, 35-year-old Denis McHugh, after he allegedly harassed a Calgary couple while on the job. According to the police, McHugh had spent eight years in the Calgary Police Service (CPS) at the time of the alleged incidents.
In his remarks, CPS Acting Deputy Chief Ray Robitaille mentioned on Tuesday afternoon that "these are serious criminal charges—full stop" and "that a member in uniform is accused of these crimes is deeply concerning. Any time that this type of behaviour surfaces, it's a betrayal to all police officers and to the public." The investigation began on Jan. 18 after a couple called to file a harassment complaint against the officer. Police claims that the charges have been laid due to two incidents on July 9 and on Jan. 15, respectively.
On July 9, a woman in a northwest parking was issued a ticket and her vehicle was towed, when the officer offered to drive the woman home. She alleges the drive to her northeast residence took about three-and-a-half hours, at which time she was confined in the back of a locked marked police vehicle. Meanwhile on Jan. 15, a victim and her boyfriend were driving home when she said the same officer approached them in his police cruiser. Police said the officer allegedly told the woman's boyfriend to stay in the vehicle, then entered the victim's house without permission or legal authorization to do so.