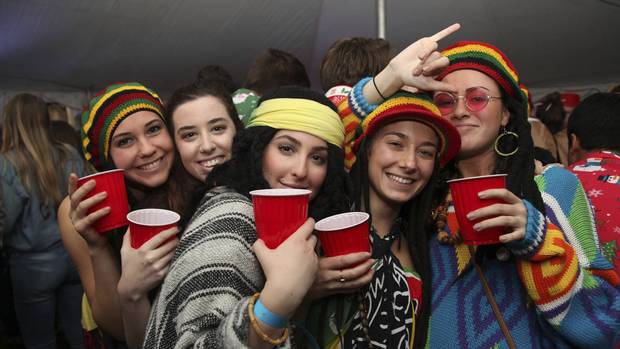 The student government of Queen's University has denounced a recent party attended by its undergraduates because it involved wearing stereotypical national costumes. The pictures of the party, showing students in various ethnic and national clothes, has triggered strong criticism on social media for their "racist" depictions of foreign cultures.
The event took place on Saturday and included attendees who dressed up as Middle Eastern sheiks, Viet Cong guerrillas, Buddhist monks and dreadlocked Rastafarians, among other cultural groups. Earlier, similar controversies have drawn criticism at other North American universities in recent years involving Halloween costumes that "appropriate" non-Western cultures.
A statement issued by Queen's principal, Daniel Woolf, explained that the party was not sanctioned by the school's senior administration but "we are taking the matter very seriously, and continue to look into it." According to Woolf, the event took place off campus but he promised that the school would still take appropriate action if it found a Queen's connection to the party. He claimed that "if we determine that this was a Queen's sponsored or sanctioned event, we will take appropriate action," adding that "any event that degrades, mocks or marginalizes a group or groups of people is completely unacceptable." So far, the organizers of the event have not been identified.
Earlier last year, a party-planning outfit for the school's Commerce faculty called 'All Year Social' hosted a similar party and photos of the event showed students holding chopsticks and squinting their eyes. Later the group mentioned in a written statement that it was not involvement in this year's event, saying it was run by another group of students.


Loading ...