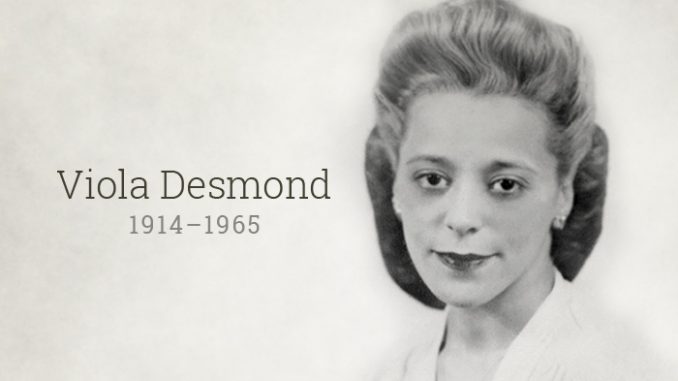 The governor of Bank of Canada Stephen S. Poloz, Minister of Finance Bill Morneau, and Minister of Status of Women Patty Hajdu gathered today at Canadian Museum of History to announce that Viola Desmond will be the face of new $10 bank note coming to market in late 2018. It will be the first time that a portrait of a Canadian woman will be featured on a regularly circulating Bank of Canada note.
An icon of the human rights and freedoms movement in Canada, Desmond, was selected from a pool of five iconic Canadian women by Minister Morneau, in accordance with the Bank of Canada Act. Desmond is a successful Nova Scotia businesswoman known for defiantly refusing to leave a whites-only area of a movie theatre in 1946. Subsequently Desmond was jailed, convicted and fined. In his remarks, Minister Morneau stated that "today is about recognizing the incalculable contribution that all women have had and continue to have in shaping Canada's story. Viola Desmond's own story reminds all of us that big change can start with moments of dignity and bravery." He explained that "she represents courage, strength and determination—qualities we should all aspire to every day."
Governor Poloz, Ministers Morneau and Hajdu were also joined by one of Viola Desmond's sisters, Wanda Robson, who mentioned that "it's a big day to have a woman on a bank note, but it's an especially big day to have your big sister on a bank note. Our family is extremely proud and honoured."


Loading ...