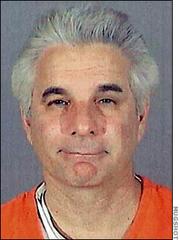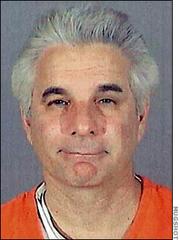 Sheriff's Homicide Sergeant Ken Clark described getting a call to go to the Los Angeles County Coroner's Office on May 22, 2006.
Sergeant Clark said, "All we knew was we had a deceased man known as John Doe #88. He had a single gunshot wound to the back of his head, and his body had been found floating in the Pacific Ocean, seven miles north of Isthmus Harbor, Catalina Island, on May 18, 2006."
He added, "The body was discovered by pleasure boaters sailing from Newport Beach Harbor on a pleasure cruise to Catalina Island. They wisely stayed near the body, and put out a Mayday with the coordinates. Los Angeles County Sheriff's deputies and paramedics from Catalina Island were dispatched and ultimately recovered the remains."
The man's body was later identified as Steven B. Williams, a 64-year old White male resident of Corona del Mar.
Through the course of the investigation, Sergeant Clark learned that the victim had been swindled out of more than two million dollars of his inheritance by a man named Harvey Morrow. Harvey had met Williams through a mutual friend in San Pedro, California in 2003.
By that time, Williams had given up his employment to take care of his ailing father full time in the community of Corona del Mar, in Orange County, California. His father, Bailey Williams, was a Colonel and Ace pilot who flew missions in the Vietnam war and was a U-2 pilot. Bailey Williams ultimately retired from the U.S. Air Force, and later retired as a defense contractor with Rockwell. Steven Williams inherited over $2 million from his father.
Steven B. Williams was a popular radio personality in the Denver, Colorado area in the 1980's. He and his partner's show "Steven B. and The Hawk" was the number one radio show in Denver and the eastern part of the United States in that era. When Morrow met Williams in 2003, he recognized him because he had lived in Denver during the height of the radio show's popularity.
Sheriff's investigators learned that Harvey had told Williams that he had the ability to reduce his tax liability by placing his funds into an offshore account in the British Virgin Islands.
Instead, Harvey kept the money and used it to refurbish his yacht, the "Ioliar Mara' (Gaelic). Williams became suspicious of Morrow's intentions when he could no longer access his money. When the victim questioned Morrow while the two were alone on the yacht near Catalina Island, Morrow shot Williams in the back of the head, and dumped his body overboard. The body remained in the ocean for 15 days until found on May 18, 2006.

Based upon the evidence gathered by Sergeant Clark, a murder arrest warrant was obtained by the Los Angeles County Sheriff's Department through the Los Angeles County District Attorney's Office.
On September 20, 2006, deputies with the Cascade County Sheriff's Department in Great Falls, Montana, assisted by deputy U.S. Marshals, arrested Morrow for murder.
Morrow was broke and working as a used car salesman at the time in Great Falls. His poor work performance caught the attention of management so he was assigned a mentor to help him improve. That mentor happened to be a retired deputy sheriff with the Cascade County Sheriff's Department named Joe Parsetich.
In conversation, Parsetich said he asked Morrow what had brought him to Montana. Morrow's answer and the way he spoke about his wife and yacht being lost off the coast of Texas, made Parsetich suspicious. He went home and searched the Internet for information about Morrow and found a news article saying that Los Angeles County Sheriff's Homicide detectives were looking for Morrow as a suspect in a murder case. He alerted the Sheriff of Cascade County who notified Los Angeles County Sheriff's deputies, which led to Morrow's arrest.
Morrow was extradited and booked into the Los Angeles County jail system on November 12, 2006, where he remained until trial in a case prosecuted by the Los Angeles County District Attorney's Office.
On Wednesday, November 9, 2011, after deliberating for one day, a jury in Long Beach Court convicted Harvey Morrow of First Degree Murder and Murder for Financial Gain. He will be sentenced on December 16, 2011 in Dept. 6. He is facing a possible sentence of life without possibility of parole.