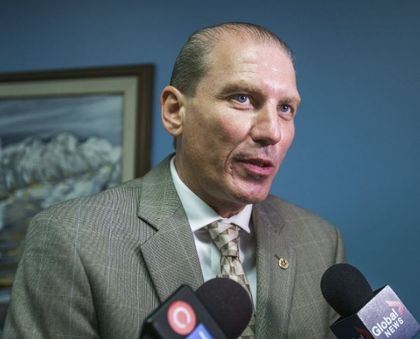 The recently ousted president of the Amalgamated Transit Union Local 113, Bob Kinnear, has confirmed that his union's international leadership has taken over. Kinnear and his board were relieved of their duties and locked out of their headquarters on Wilson Ave. in Toronto on Friday morning. In his remark, Kinnear states that "this organization treats us like a colony, not a country." However, he vowed to fight the "trusteeship" in court.
Kinnear revealed that he had recently asked Canadian Labour Congress to investigate the relationship of the union that represents TTC workers, Local 113, with American head office of the ATU. Kinnear complained that their Toronto chapter has little to no support from the head office even though it contributes over $2 million a year to the organization. He stressed that "we wanted a controlled democratic process to enable our 11,000 members to make a decision on whether they wanted to remain within the ATU." Kinnear pointed out that "we're enabled to do within the Canadian Labour (Congress) constitution." Despite the setback, Kinnear hopes to be back at the helm soon and mentioned that "I am confident that I will remain the president and be put back in place."
Whereas on the other hand, TTC spokesman Brad Ross has separated himself from the union's affairs and claimed that "the TTC is working to ensure this matter has no impact on service. The collective agreements between the TTC and its unions remain in place," adding that the transit agency will make no further comment on the matter.


Loading ...