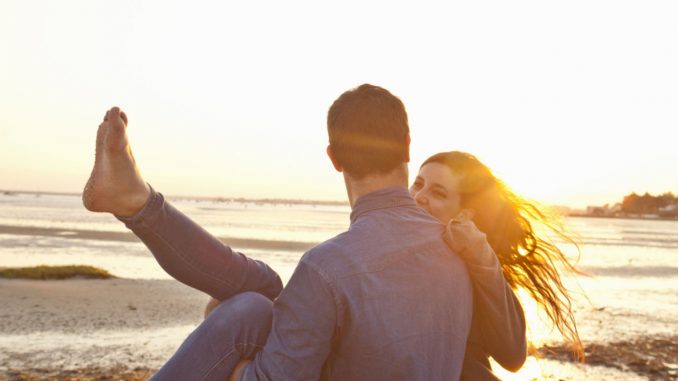 This article was last updated on April 16, 2022
Canada:

Oye! Times readers Get FREE $30 to spend on Amazon, Walmart…
USA:

Oye! Times readers Get FREE $30 to spend on Amazon, Walmart…
The generation of millennials, or the people who were born in the late 80s and the 90s, is heavily affected by the modern pop-culture. That is, we think that love is something unconditional and simple. Elizabeth Bennet of Jane Austen's Pride and Prejudice said so about love and poetry: "Of a fine, stout, healthy love it may. Everything nourishes what is strong already. But if it be only a slight, thin sort of inclination, I am convinced that one good sonnet will starve it entirely away." You might be wondering why we include this quote, and we have a perfectly understandable answer – love is indeed a strong feeling; however, it can easily be destroyed by a single wrong step or gesture."
As love is a fragile matter, we decided to talk about biggest mistakes people repeatedly make in terms of dating and relationships. With the help of our kind and attractive friends, singlerussianladies, we pointed out biggest downsides and misconceptions of love relationships and the best ways to avoid them. Clearly, the relationship development is a hard work even in case if your feeling is exceedingly strong. To ease the process, learn some of the essential problems in love relationships and the best ways to solve them.
Problem #1: False expectations.
Once again, we deal with the visible influence of modern pop-culture. We associate relationships with everything beautiful and romantic and expect them to design themselves without our interference. Likewise, we often look at our partners through rose-tinted glasses. That is why we usually see only the parts that we want to see, avoiding to admit that the potential significant other is not good at all. As a result, we bump into severe disappointments, which leave scars and marks not only on the current relationship but in your entire "dating career".
How to dealwith it: However pitiful it might sound but this problem is exclusively a result of your own misapprehensions and cravings. We don't require you to be 100% pragmatic but a bit of matter-of-fact and down-to-earth approach would help you avoid such problems. Interestingly, this issue has no gender relation – men and women are equally willing to deceive themselves.
Problem #2: Blind search.
When you feel like starting a relationship, you have to consider a few important ingredients. First, you need to understand what kind of relationships you really look for at the moment. However pious you may be, it does not mean that your first partnership should also be your last. What kind of relationship concept are you into, what are you interested in at the time? Second, you have to think of a perfect partner for you. And "a perfect one" does not mean that he or she is going to be absolutely flawless but you both should fit each other! Third, you have to remember that a new relationship always changes your life, and sometimes even you have to change yourself to make things work.
How to deal with it: Be aware of what you are craving for and, therefore, what you are looking for. You cannot just wake up in the morning and understand that today's a good day to meet your destiny. Think a bit more pragmatic to build really strong relationships with the right person.
Problem #3: Age gaps.
Yeah, you can throw rotten tomatoes, it's okay. The issue of the age gaps has been with us throughout the centuries and it remains somewhat relatable. Of course, in most countries (in the Western world, in particular) adolescents can choose partners and no one has a right to disrespect the choice under any circumstances. And while the well-acknowledge proverb says that love knows no age, we are assured that your mind actually knows some age differences. You see, you may be 100% comfortable with your partner being up to 30 years older or younger than you are. However, you should never forget that you were born in the totally different time and your generation perceives the world in a radically different way
How to deal with it: Well, be ready to meet some troubles. No matter how strong the bond between you two is, you will have to deal with misconceptions and misunderstandings. Likewise, you might meet some social disapproval but it matters much since your relationship is 100% healthy and you are the only one who can assess it in any way.
Problem #4: Poor communication.
Seeing your couple through rose-tinted glasses at the beginning of your relationship, you usually don't notice how different you are and how complicated it is to create comfortable and logical communication inside the partnership. When the period of bouquets comes to its end, the period of awkward silence and inconvenience begins. It often turns out that your prospective life partner does not respect your needs or puts them below his or her own. But the worst part is that you cannot properly discuss the situation because your significant other is not aware of normal communicative practices and your every attempt to solve the problem only worsens the situation.
How to deal with it: In fact, here you have two different ways. First, you can try showing how to design proper communication on your own example by being decent, open-minded, understanding etc. Second, you can just leave this ignorant dork and find someone better. But remember that giving up on appropriate communication is one of the most popular reasons for a breakup in the modern world.
Problem #5: Various betrayals.
Clearly, we couldn't leave this phenomenon without attention. It includes but is not limited to sexual infidelity. However, we shouldn't forget about emotional betrayals and simple dishonesty. In some cases, emotional cheating (yeah, it's a thing now) can hurt even more than actual physical contact with someone else. For instance, girls get offended if their men pay more attention to your friends, especially if they have a lot of female friends. Likewise, women are sensitive in terms of dishonesties, so you should better tell her everything she would want to know. On the other hand, guys hate when you stop getting dressed or look good when you go out. Also, you should never communicate with your exes too much. Men feel danger radiating from ex-lovers!
How to deal with it: We are not going to explain why cheating is bad and you should not deceive your partner. That's too obvious. Teach yourself to respect your significant other. In the end, only mutual respect and devotion can help you build what we usually call "a healthy relationship".
Problem #6. Poor sex life.
Here's a great example of a truly underestimated constituent of the relationship development. Passionate and frequent sex makes your life together much better, eases tension, helps relief stress, and just brings you joy. A lot of joy if you try hard enough. You may mention some couples that live perfectly fine without sex but those are rather exceptions. However, poor sex life is both a reason and a consequence of ruining relationships. When you don't work on your sex, your partnership gradually becomes more fragile and lifeless.
How to deal with it: Pay attention to it! Not all the couples are able to click in bed from the very beginning. If you truly love your partner, you should learn what she or he prefers in sex, what turns him or her on etc. Likewise, you can try some strategies to diversify your sex life e.g. outdoor sex, roleplaying, watching porn together and many more. Bring some excitement in!
Well, there you go. We really hope that this short but informative list will help you save your current relationship of build a new one. Good luck to you!
You can publish this article on your website as long as you provide a link back to this page.