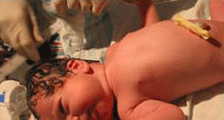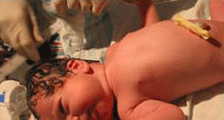 Malpractice lawsuit against a B.C. hospital on behalf of a patient, who suffered through brain damage because of what is assumed to have been a poor delivery, is to be taken to Canada's Supreme Court.
The Supreme Court of Canada will give a final verdict on a case that has divided two lower courts in British Columbia. Canada's top court will decide initially, whether the B.C. Supreme Court judge went wrong, and, may also deal with the merits of the case itself.
In 2011, Monica Cojocaru was admitted to B.C. Women's Hospital in Vancouver, but she was not monitored on a long weekend during work action by the Hospital Employees Union.
Cojocaru said she was "laughing and crying at the same time" when she heard the news.
"I just hope that finally the justice will be done," said Cojocaru.
Cojocaru was looking forward to this day for a decade, ever since Eric was born. Eric Cojocaru suffers from a type of intellectual palsy and has many physical disabilities, in addition to impairments to his ability to think, learn and develop social skills.
Paul McGovern, Cojocaru's lawyer said: "Now that we've got leave to appeal, it's a wide open fight. The court may very well deal with the merits of the case itself," said McGovern, who hopes to get the country's top court to restore the judgment.
"Getting permission from the court means that they obviously recognize that this is an important issue and needs to be dealt with," he said.
Article viewed on Oye! Times @ www.oyetimes.com