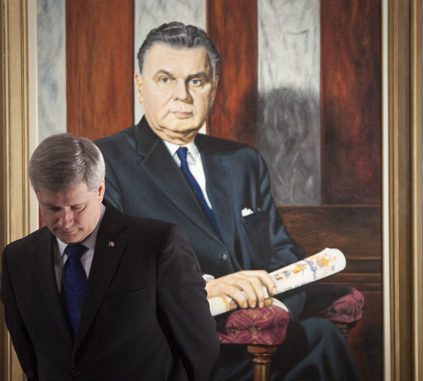 By December 9, Stephen Harper is planning to exceed Conservative idol John Diefenbaker's time in office, marking the history by becoming the ninth longest-serving Prime Minister of Canada.
A former senior Harper official said: "To see Stephen Harper move into the historic company of John Diefenbaker, the hero to so many, the great civil libertarian, the great patriot, Canada's first 'ethnic' prime minister [he had German roots], an inspirational statesman of Canadian history… This is a satisfying milestone."
John Diefenbaker was Canada's Prime Minister from 1957 to 1963 (five years and 305 days). Ever since, Conservatives have respected and fêted Diefenbaker the most.
"When announcing the icebreaker in August of 2008, Prime Minister Stephen Harper invoked the memory of the right honourable John Diefenbaker, who stood at the same spot to dedicate the newly built town of Inuvik in 1961," according to the press release accompanying the announcement.
"Diefenbaker made history when he became the first Canadian prime minister to travel north of the Arctic Circle. 'When it launches for the first time into the frigid Canadian waters, the Diefenbaker, as it is almost certain to be nicknamed, will be a crowning achievement for our country,' said Prime Minister Harper."
Article viewed on Oye! Times @ www.oyetimes.com