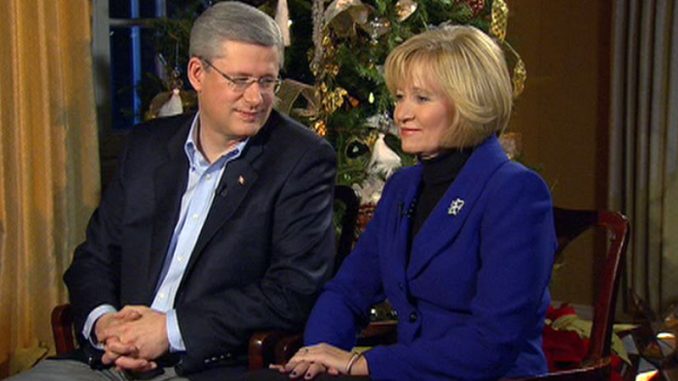 PM Harper says he'll leave it on the provinces to come up with valid "solutions" leading to a better health-system, which is within the means of coming generations.
In an interview, Harper talked about crucial topics including the ongoing economic disorder in Europe, the political instability in the Arab World, his augmented power as head of a majority government, and aboriginal matters in Canada.
PM Harper was accompanied by his wife; Laureen, and the couple also shared stories about their relationship and the difficulties faced while going out as a couple on a private date.
Recently, Harper's government took provinces by a surprise by declaring that it will bring forward a long-standing funding plan for health care that is not open for negotiations.
During the interview, Harper said: "This government will ensure that there continue to be increases in health care transfers. We'll do it over the long term at a level that's sustainable, but a healthy growth.
"But that isn't the only solution. The provinces themselves are going to have to — I mean they've got obviously an even bigger financial issue on health care. Some of them are already starting to restrict the growth in spending, and they're the ones who are going to have to really come up with the solutions on health care delivery."
Article viewed on Oye! Times @ www.oyetimes.com