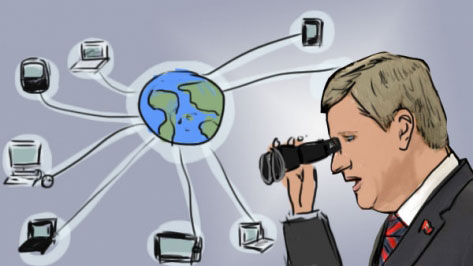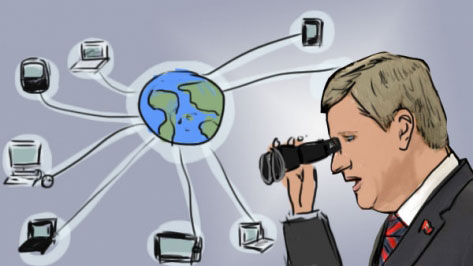 PM Harper requested the parliamentarians Tuesday to support all the measures that help eradicate or reduce child pornography. He also sought support for a controversial bill that will necessitate telecommunications companies to share customer information with law enforcement bodies without a court order.
However, the opposition parties did not take his request dotingly. The Opposition maintains that the bill might endorse breach of the privacy of Canadians, alleging that police will be able to form comprehensive profiles of all the people — including peaceful citizens — without any legal supervision.
"A Conservative minister accuses people who are worried about an unjustified government intrusion in their personal lives as in favour of child pornography. They're going off the rails," said interim NDP leader Nycole Turmel.
In response, PM Harper said: "With regard to child pornography, our party is totally against it and I encourage the NDP to adopt the same position… It is important that among the provinces there really is an all-party consensus on this."
If the bill is passed, Internet service providers and cellphone companies will be required to install equipment for real-time surveillance and will allow for the warrant-less access to customer information.
Charlie Angus, digital affairs critic for the NDP, said: "What's very disturbing is it's going to force cell-phone providers, the telecom providers, to build in the spy mechanisms so that police and security can track you any time they want."
Article viewed on Oye! Times @ www.oyetimes.com