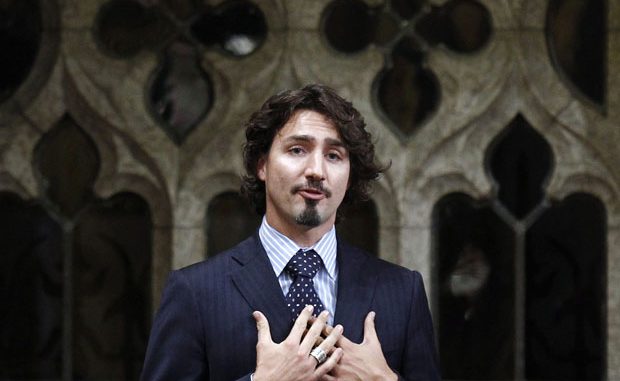 Liberal MP Justin Trudeau is attacked with criticism for proposing the acceptability of Quebec separation in the light of PM Stephen Harper. Over the weekend, Trudeau gave some statements over a radio interview in Quebec, which he has been trying to justify ever since.
Initially, Trudeau tried to give clarifications via Twitter, but on Tuesday, he dictated his love and zest for Canada. He said: "I live this country in my bones, every breath I take and I'm not going to stand here and somehow defend that I actually do love Canada because we know I love Canada."
Earlier on radio, Trudeau indicated his possible support for Quebec's separation in case the majority in English-speaking provinces conceded with PM Harper and his politics.
Trudeau said: "There is a way of viewing social responsibility, openness to others, a cultural pride here in Quebec that is necessary to Canada. And I always say that if I ever believed Canada was really the Canada of Stephen Harper and we were going against abortion and going against gay marriage, and we were going backward in 10,000 different ways, maybe I'd think of wanting to make Quebec a country."
After his words became controversial and started spreading around at a wider scale, Trudeau tried to suppress them on Twitter by alleging he would never want Quebec to leave the confederation. Trudeau tweeted: "Canada needs (Quebec) to balance out Harper's vision that I (and many) don't support."
However, the Conservatives could not let go off their anger.
"(Trudeau) grew up hearing about a strong, united Canada, but just last week he said he would favour Quebec independence," Tory MP Merv Tweed said in Parliament.
Article viewed on Oye! Times @ www.oyetimes.com