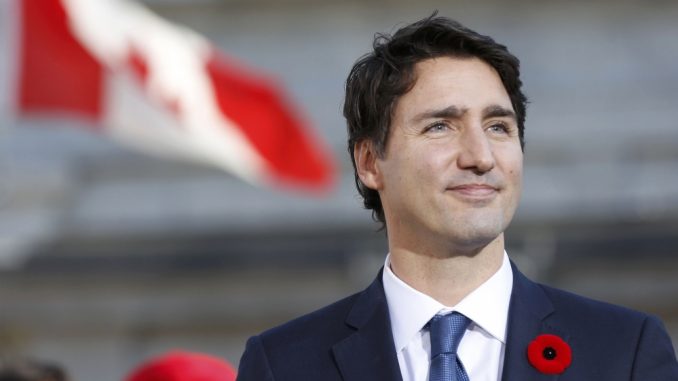 With the Trudeau government spending more time as the first item in Canadian news over the past few weeks, a number of Canadians are wondering just how capable Trudeau II is at running Canada. A look back in time gives us a sense of his intellectual capability as well as the personal belief that is driving his agenda.
Let's start by looking at Mr. Trudeau's own comments on the level of actual intellectual substance under his charismatic exterior during an April 2013 interview with Global News' Tom Clark on The West Block:
In case you missed it, here is the full quote:
"
You know I'm not going to go around reciting Pi to the 19th decibel
or you know wave my grades, or test scores to people. I'm going to simply do what it is that I have to do and what I have to do is be a good representative for my community and a good contributor to the party and mostly someone who is serving the country with everything that I have.
"
Pi to the 19th decibel indeed. I guess he could be excused for confusing decibels for decimals even though decimals are something that we learn about in elementary school arithmetic.
Here are Mr. Trudeau's comments on Quebec's role in Canadian political leadership during a November 2010 interview with Patrick Legace on the Tele-Quebec program Les Francs-tireurs (The Straight Shooters):
After slagging Alberta's role in Confederation and being asked whether Canada is better served when there are more Quebeckers in Ottawa, here's the key quote from Mr. Trudeau:
"I'm a Liberal, so of course I think so, yes. Certainly when we look at the great prime ministers of the 20th century, those that really stood the test of time, they were MPs from Quebec. There was Trudeau, there was Mulroney, there was Chrétien, there was Paul Martin. We have a role. This country, Canada, it belongs to us."
Interestingly enough, in 2012, Gerald Butts who was, until recently, Trudeau's right hand, claimed that his best friend's answer was in relation to a question that he was asked about why Quebeckers are disengaging from federal politics and that it was important to put the quote into context. I'll leave that decision up to you.
It is so apparent that Mr. Trudeau who has spent his life cloistered among the Quebec literati has no concept of a greater Canada, despite his protestations that he is working for a stronger federation.
Enough said. Remember this in October 2019 when you go to pick up that stubby little pencil and mark your "X" on a ballot.
…and just in case you forgot this one from 201 with Canada's Environment Minister Catherine McKenna:


Click HERE to read more from this author.


Loading ...