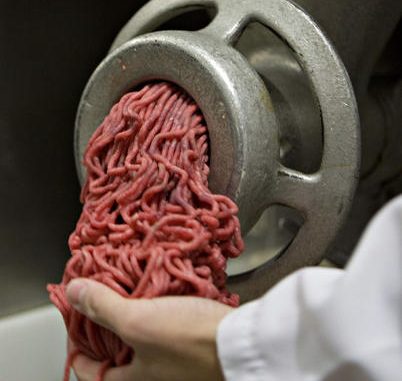 This Tuesday the public health officials of Alberta declared that they are examining two more new cases of possible food poisoning, one of which has already been traced to the contaminated meat supplied from a plant in Brooks. Now authorities surrounding Saskatchewan are on a high-alert for any new cases, as they pursue the traces of sources by doing several tests after a sudden spike in the number of patients infected by the potentially lethal bacteria.
It has been previously reported by the Alberta Health Services on Sept. 9 that a positive case of E.coli157: H7 was found in the north of the province, which was traced back to steaks supplied by an Edmonton Costco and manufactured by the XL Foods Inc. The factory of XL Foods Inc. is already been detained and inspected by federal authorities since last week because of a long list of safety concerns.
Now the new case, recently surfaced in Edmonton, has summed up the total number of illnesses of the province to more than 10, all of which are being minutely studied under high supervision. Five of these patients have already been traced to have gotten ill from the contaminated meat of Alberta plant.
Ministry of Health of Saskatchewan has made a statement mentioning that it is well aware of the situation of infected patients. The department is expecting crucial lab results in the coming days which will decide whether the illnesses are caused by the Brooks packer.