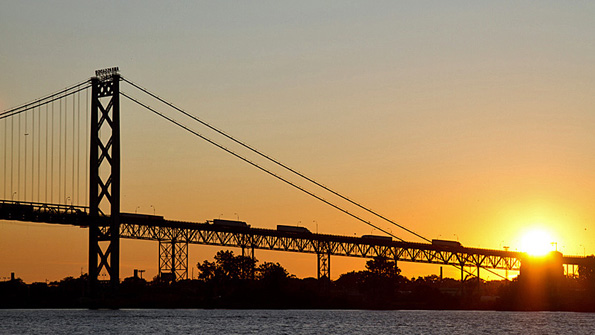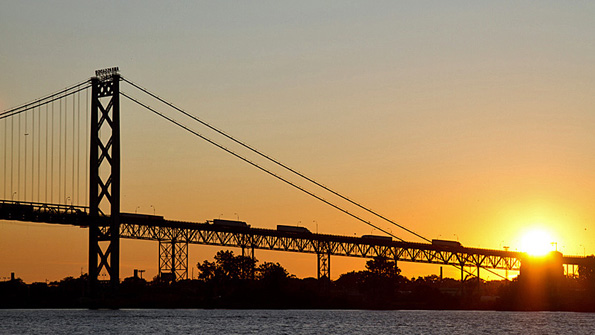 The Harper government is attempting to speed up the political process by exempting the new Windsor-Detroit Bridge from all main Canadian environmental laws. This Thursday the Conservatives presented a 'Bridge to Strengthen Trade Act' as a part of the omnibus budget bill tabled in the House of Commons.

If the bill is approved, the bridge construction will be untouchable from all laws governing permits, approvals and authorizations, and the Environmental Assessment Act, the Species at Risk Act. The Conservator MP of Essex, Jeff Watson, stated that omnibus bill outlines the government's priority of the Detroit River International Crossing project.

Watson mentioned that an environmental assessment has already been conducted on the new bridge. He stated that "this is not about environmental issues" but "this is about any future permitting processes [that will] keep the construction from moving ahead."

Ambassador Bridge owner, Manuel (Matty) Moroun, has spent millions of dollars in order to convince Michigan residents to vote in favor of Proposal 6, which will bind any new crossing to be permitted by the majority of Michiganders. Whereas, the Transportation Minister, Denis Lebel, mentioned that this bill shows that the government is in attempts of advancing the construction of the new crossing as soon as possible.

The construction crew has already built a $1.4-billion Windsor-Essex Parkway. It's going to be a multi-lane highway which links the new crossing with the Highway 401, which is being subject to all environmental and endangered species laws. Roughly 8,000 commercial trucks and $2-billion worth of goods are estimated to cross The Ambassador Bridge every day.