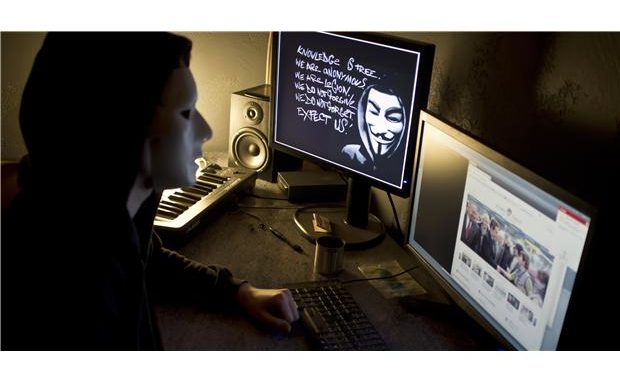 As the Guy Fawkes Day arise, the notorious hacktivist group which has assumed the Fawkes mask as their alias symbol, has endeavored to manage marches all over the country using various social media sites like Facebook and Twitter. Among the email addresses pasted, 228 email addresses were of Conservative MPs, and Conservative workers and members of an online website used by who allege themselves to be a part of Anonymous.

Majority of the emails are visible for public on either the Conservative Party's website or the parliamentary website. One of the online posts even claims that the personal website of Finance Minister of Canada, Jim Flaherty, has also been under attack and was unavailable for more than three hours. Oddly the post does not disclose the detail of when or how did it happen. Similar posts were linked with the mayor of Surrey, B.C.

The public event pages on Facebook depict the marches being organized in Calgary, Toronto, and the city of Quebec. Several additional marches are being initiated using Twitter as the users hope for a march in Kitchener. Many users are retweeting messages of Public Safety Minister Vic Toews, who himself was a victim of the hacktivists earlier this year at the time he introduced the government's online surveillance, or lawful access legislation, Bill C-30. Anonymous has also been supposedly responsible of hack attacks on the parliamentary website in February.

This sudden online activity is part of the collective's "celebration" of the fifth of November, which has seen websites around the world come under online attacks, including claims of hacks against PayPal, NBC and Lady Gaga.