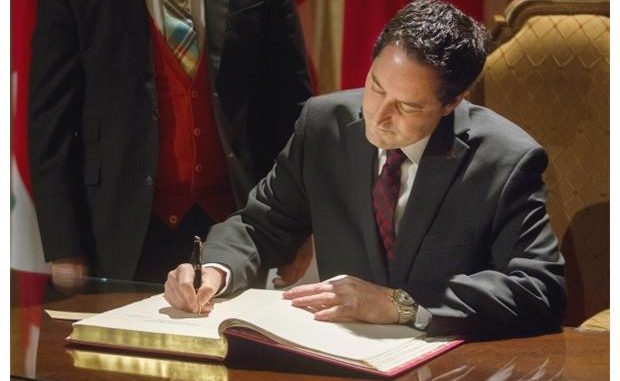 This article was last updated on April 16, 2022

The interim Mayor of Montreal, Michael Applebaum, was sworn in as Montreal's 42nd Mayor on Monday morning through a formal ceremony witnessed by his family, friends and politicians at city hall. Applebaum pledged to bring back the money "stolen" from Montrealers in the construction corruption.
Applebaum repeated all the assurances he made during his campaign with a tough competition with his competitor last week. Applebaum claimed that he will put together 'bridges' between the diverging political parties of the city, by forming an open executive committee that will encompass members of all parties. He declared that the makeup of this committee will soon be announced. He said that no one on the executive will be able to run for mayor in elections next year.
The leader of Vision Montreal, Louise Harel, confirmed the rumors about the new chairman of the executive committee to be Laurent Blanchard, i.e. the Vision Montreal councilor of Hochelaga. Applebaum declared that all executive committee meetings will be open to public and broadcasted over the Internet. Applebaum mentioned that a task force will be set up to specifically take care of corruption, including representatives of all parties, with aim of formulating best ways of evading agreement among contractors which the testimonials of the Charbonneau Commission have brought to light.
Furthermore, he showed interest in suing all the guilty parties for money or land to get back some of the losses that arose from inflated bids and payoffs. Applebaum has already announced another committee, for studying the top 100 companies which won municipal contracts from the city in the last few years, to look for inconsistencies or evidence of collusion or overbilling.
You can publish this article on your website as long as you provide a link back to this page.