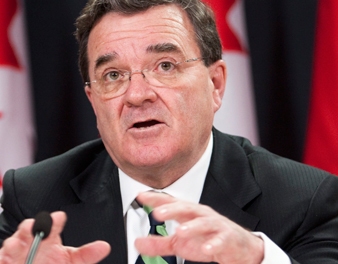 This article was last updated on April 16, 2022

The Finance Minister of Canada, Jim Flaherty, declared that he is confident of the recent progress towards creating a single national securities regulator, i.e. an initiative of federal government left untouched since last year at the Supreme Court.
Flaherty discussed the issue on Tuesday with his Ontario counterpart, Dwight Duncan, who is constantly attempting to renew a proposal by enlisting support from British Columbia and Alberta, which are the two provinces very important in the project's success. Describing the lengthy and constructive meeting, Flaherty claimed that "we've made some significant progress" and "I don't want to be overly optimistic, but I think there's some prospect that we'll be able to get to a common position."
During an interview later, Duncan asserted that he has conversed with his counterparts in Alberta and British Columbia, both of whom have previously expressed hostility to the idea of a single regulator. Now Duncan claims that he has realized they actually have a "willingness to explore … in a fairly detailed way" areas of agreement. He stated that "I've been on this file now for about six or seven years, and I'm more optimistic today than I've been in a long time."
Having said that, Duncan still alerted that though there is a window of opportunity, it is "fairly narrow." After the election of the Parti Quebecois, Quebec is already not considered a possible partner anymore so the federal officials and Ontario are considering enlisting the two big economic players in western Canada critical.
You can publish this article on your website as long as you provide a link back to this page.