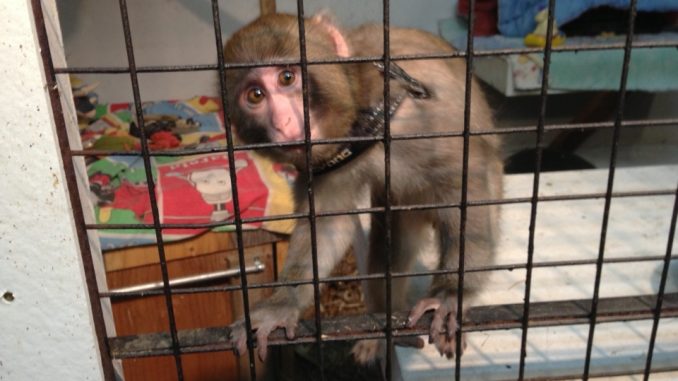 Darwin, the monkey who rose to international fame after being discovered roaming in the parking lot of a Toronto Ikea, will be only be allowed to see his 'human mother' once after the primate sanctuary gives permission.

The monkey was shifted to the Story Book Farm Primate Sanctuary in Sunderland, i.e. almost 100 kilometres northeast of Toronto, on Monday afternoon. The President and Co-founder of the primate sanctuary, Sherri Delaney, claims that she has spoken to Darwin's former owner, Yasmin Nakhuda, and justified to her that why she is not allowed to visit him right away. Sherri Delaney told our sources on Tuesday morning that "she has not been denied visitation at all" but "what I have asked of her is that she think of the monkey first and herself second at this stage of the game." Delaney explained that the newly-famous primate requires time to get acquainted at the new home. She claimed that rushing a reunion "would just cause more trauma to him." Delaney concluded "so I'm asking her to sit back and let us do what we need to do here for him. And then, at some point, she's more than welcome to come for a visit under the sanctuary's terms."

Nakhuda, the former owner of Darwin, had to surrender him to Animal Services and was fined $240 since monkeys are among the prohibited pets in Toronto. Nakhuda admitted to have purchased Montreal-born Darwin two months ago. "He's a very busy boy," she said.