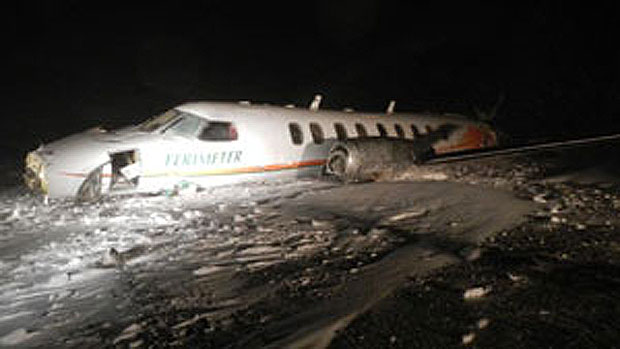 This article was last updated on April 16, 2022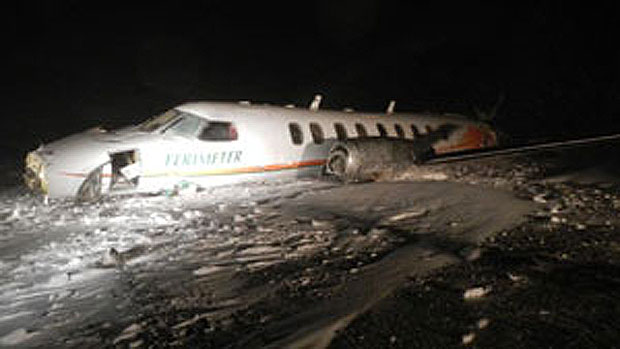 An early report of investigation into the deadly plane crash in Sanikiluaq, Nunavut, finds that the aircraft failed to land on the runway the first time and overran it on the second attempt. The accident took the life of a six-month-old Isaac Appaqaq, who died at the scene on the Dec. 22, while the remaining two pilots and six passengers were injured with non-life-threatening injuries.
An occurrence report of Transport Canada regarding the incident points out that the Perimeter Aviation turbo-prop plane, which was on route from Winnipeg, attempted to land much harder on its second attempt, as it started to rest between 150 and 200 meters, when it went past the end of runway. Furthermore, the report stated that military search and rescue crew was alerted immediately after the crash, though later RCMP alleged that everyone is accounted for and no further assistance was required.
A Municipality worker of Sanikiluaq, André Larabie, points out that wreckage of the plane crash was removed and shifted to two sea can containers. These sea can containers are scheduled to be sent south in the first barge leaving the community in the summer. Larabie informed that representatives of Perimeter Aviation have left Sanikiluaq, while sharing that the airline sent two mechanics for helping the hamlet crew to dismantle the plane. He alleged that "the company made the decision that the best thing to do would be to, since it could not be salvaged and used, that it would be dismantled and put into sea cans."
You can publish this article on your website as long as you provide a link back to this page.