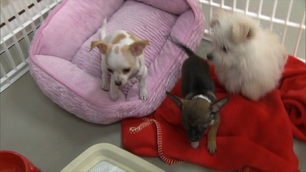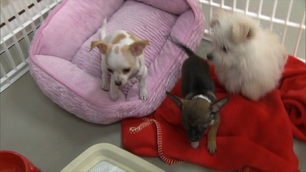 Recently owners of a pet shop successfully recovered two stolen puppies from thieves , while the local Laval police refused to help them, after three puppies were stolen from a pet store. Annabelle Plouffe and Edith Champigny, the two owners of Rouki Froufou, conducted a sting operation to recover the stolen puppies within 24 hours. Champigny alleged that the robbers broke into her pet shop last Wednesday and stole three puppies, two of which were Chihuahuas and one was a morkie. They claim that it was the third case of robbery at their pet store.
Soon after, Plouffe identified the stolen puppies who put up for sale on the Kijiji website and contacted local police for help. Plouffe claims that she was told to confirm whether the dogs were really hers. She asserted that "[Their advice] was to go meet these people to actually tell us if they were actually our dogs." Plouffe added that "I said, 'You want me, an [ordinary citizen,] to go meet with a criminal to make sure those are my dogs?'"
Plouffe pretended to be a potential buyer of the puppies arranged a meet with the alleged robbers in a parking lot. When Plouffe requested to see the puppies, she claims "I took the bag, put it on my knees and opened the bag. My little babies were there, and they got up and started kissing me. Then I looked at the guy and told him he had two choices. He had to run — or run faster." Later Plouffe added on Thursday, that she persuaded the robber to return the third puppy as well.