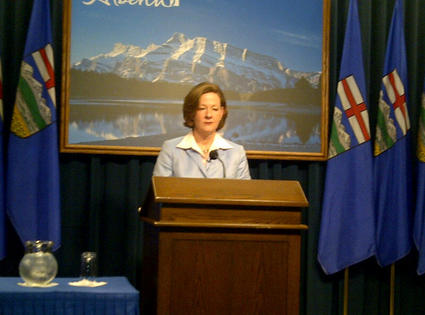 This article was last updated on April 16, 2022

The Ethics Commissioner of Alberta has made an announcement declaring that he is officially initiating a formal investigation into the accusations against Premier Alison Redford, alleged her to have breached the Conflicts of Interest Act, at the time when her government granted a lucrative contract to a law firm owned by her ex-husband. A letter, posted on Jan. 4, addresses the Leader of the Official Opposition, in which Ethics Commissioner Neil Wilkinson discloses that he is officiating a formal investigation into the so-called "tobacco-gate."
The letter was actually an answer of a letter previously addressed to him late last year by Wildrose Alliance leader, Danielle Smith, who accused that the premier have violated three sections of the province's Conflicts of Interest Act. At the time in question, i.e. in 2010, Redford was serving as Justice Minister, when the province suspiciously announced to launch a $10 billion lawsuit against major tobacco companies, through which Alberta successfully retained a consortium of law firms known as the International Tobacco Recovery Lawyers. This consortium constituted of lawyers from Ontario and Florida and an Alberta firm of Redford's ex-husband, i.e. Jensen Shawa Solomon Duguid Hawkes.
Redford has alleged on numerous occasions that she made the decision to retain the consortium. She has recently resigned from cabinet for running for the leadership of the Alberta Progressive Conservative Party, hence she will not be participating in the awarding of the contract.
You can publish this article on your website as long as you provide a link back to this page.