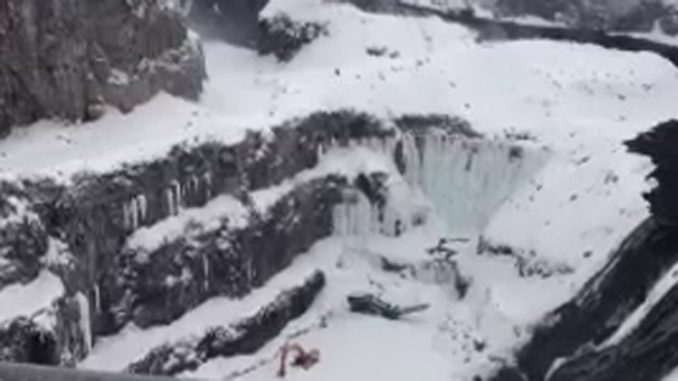 This article was last updated on April 16, 2022

Recent reports confirm the occurrence of a significant landslide which engulfed multiple vehicles into a deep quarry, resulting in an abrupt rescue operation to protect the two missing workers from the site. The missing personals are believed to be stuck beneath gravel at the bottom of a pit, a little east of Montreal, which is portrayed by the authorities to be almost 100 meters deep. Another worker, third victim of the incident, has reportedly managed to escape the crisis.
The torrent of earth allegedly moved across the two trucks and one excavation vehicle, which were distorted during the quarry incident on Tuesday morning. The excavator, owned and operated by the Maskimo Construction Inc., was being used to fill up the trucks while removing gravel from the site. The spokesperson of the provincial police, Benoit Richard, stated that "for reasons we can't explain, there was a landslide." He explained that "the two trucks, and the excavator, completely fell, or descended, into the hole."
Allegedly the rescuers are facing problems while attempting to access the area, in sight of which they requested help of a helicopter. Mr. Richard enlightened that "the terrain was completely broken, the road too." It has been confirm that a chopper of provincial police has reached the site for rescuing the escaped worker and attempting to locate the other two lost workers with sniffer dog and emergency crew. Currently, the rescuers are attempting to begin search for one of the trucks which fell into a bed of grey gravel at the bottom of the quarry.
You can publish this article on your website as long as you provide a link back to this page.