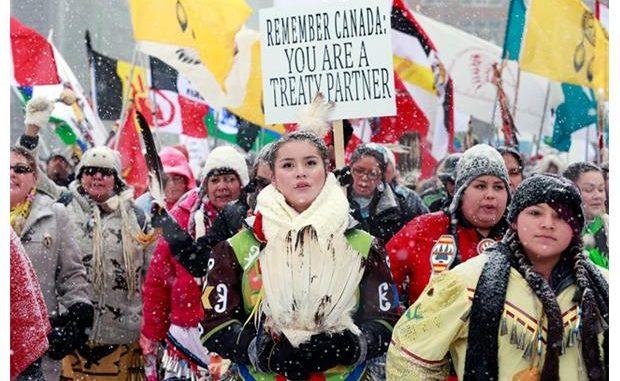 According to a recent analysis of the web traffic of the Idle No More, the movement for indigenous rights which gained support throughout Canada during winter and caught the attention of government and global solidarity protests, has almost completely fizzled out online.

The digital public affairs strategist, Mark Blevis, mentioned in a recent analysis published on Sunday that online activity associated with Idle No More, including websites like Twitter, Facebook, YouTube, blogs, online forums and in the online news, has reduced up to 84 per cent in the past four weeks. Blewis mentioned that statistics indicates that "public interest and internal energy are currently shadows of their former selves," while adding that "It's a movement that grew very quickly, had a lot of energy … kind of like a star that grew very quickly and then reached critical mass and they couldn't sustain its size and so it's closing down to its energy core." Blevis alleged during an interview that "I think what we have now is largely the epicentre of the Idle No More movement without the orbiting participation around it."

Blevis is monitoring and analyzing the web presence of Idle No More movement since December. He has been keeping an eye on innumerable pieces of web content related to the movement. He recorded maximum web activity on Jan. 11, when Prime Minister Stephen Harper met with several First Nation leaders, i.e. almost 58,000 tweets in a day, whereas on Feb. 9, there were only 3,723 tweets.