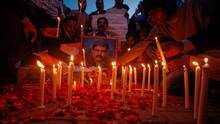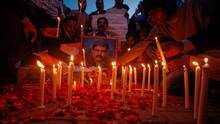 An evangelical Christian leader has suggested that the federal government's new ambassador for religious freedom shall aim to uphold a key role in screening refugees and immigrants fleeing religious persecution. Almost two years after the promise of Canadian PM to name the first ambassador for religious freedom, Prime Minister Stephen Harper will expectedly make the much-awaited announcement on Tuesday at a Toronto-area mosque and community centre.
The vice-president and legal counsel for the Evangelical Fellowship of Canada, Don Hutchinson, highlighted that the key task of the ambassador's job responsibilities should be to help formulate immigration policy. Hutchinson alleged that "It's very important for us as a nation to have an understanding of religion and the communities where we are establishing relationships [in order] to accept refugees and other immigrants." Mr. Hutchinson, who also advised the government to create the office of religious freedom within the Department of Foreign Affairs and International Trade, added that "the office can identify common standards of assessment."
Ottawa has faced a fair amount of trouble while finding a suitable holder of the position. Almost three potential candidates for the job refused to accept the position. It was highly criticized by the religious groups in Canada that federal officials are not prioritizing the task to prevent religious persecution. While on the other hand, some critics have alleged that a spotlight on religious communities may avert the required attention from other human-rights abuses, particularly in case the new ambassador becomes overly focused on any particular groups.