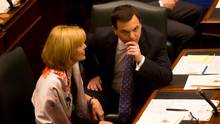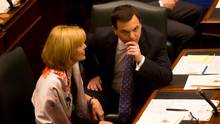 The Leader of Progressive Conservative Party, Tim Hudak, has openly declared that Ontario is in severe need of an election as soon as possible, while warning that his party will be voting against upcoming Liberals' budget. Hudak alleged that Premier Kathleen Wynne had tailored her this week's throne speech to indicate that she will be entrenching the Dalton McGuinty legacy, rather than cutting its size and cost of government.
Hudak reiterated that his Conservatives will be voting against both the throne speech and the budget, while hoping that it might defeat the minority government and trigger an election. Hudak elaborated that he believes the sooner there's a change in government, the better it is to give hope to people in the province who have lost hope. Hudak shared his regret over the decision of New Democrats to agree with the propped up a government, claiming it to be an unfortunate event. Whereas on the other hand, NDP Leader, Andrea Horwath, has also openly alerted the government that her party will also vote against the budget until and unless it winds up the corporate tax loopholes, introduces a youth jobs program and cuts auto insurance premiums by 15 per cent.
Liberals are trapped because they at least need the support of one of the opposition parties for passing the throne speech, and the budget, while also keeping the minority government alive. Hudak shared his plan of introducing a private member's bill next week for imposing two-year wage freeze on all public sector workers, including the ones whose wages are already frozen.