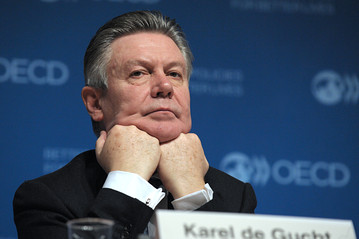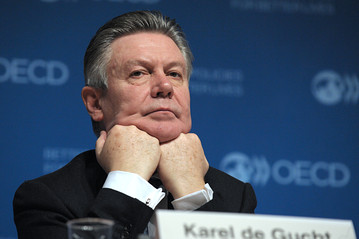 Canadian negotiators are attempting to get the financial sector broadly exempted from demanding promises in a trade pact they are articulating with the European Union, which has become a bone of contention in the negations as informed by people familiar with the matter. It has been reported that the exemptions of financial-sector is one of the half-a-dozen unsolved issues to-be-agreed-upon by both sides while they assemble in Brussels this week, with intention of finalizing the deal and signing an agreement which is deemed to be Canada's most important trade pact since the North American Free Trade Agreement in 1994.
A previous meeting, arranged earlier in the month, between the Trade Minister of Canada, Ed Fast, and Trade Commissioner of EU, Karel De Gucht, has already failed in Ottawa. Both sides have undergone considerable ordeal to negotiate a mutually agreed pact for more than three years so far. Our sources claim that Canada is seeking a "prudential carve-out," which will basically include exemptions from numerous typical reciprocal trade obligations in similar treaties related to the financial-services sector.
Particularly, the exemption will allow the private investors and financial institutions to be barred from having the right of taking Canadian government to arbitration or seek any sort of legal remedies directly from the government in case of alleged violations of trade obligations. For example, in case a French bank claims to be treated unfairly by the Canadian government due to its financial-sector legislation, it will be obligated to report and prove the dispute to the French government, before being allowed to pursue the matter with Canadian government. Hence, in essence, the bank will be barred from pursuing any legal action directly against the Canadian government.