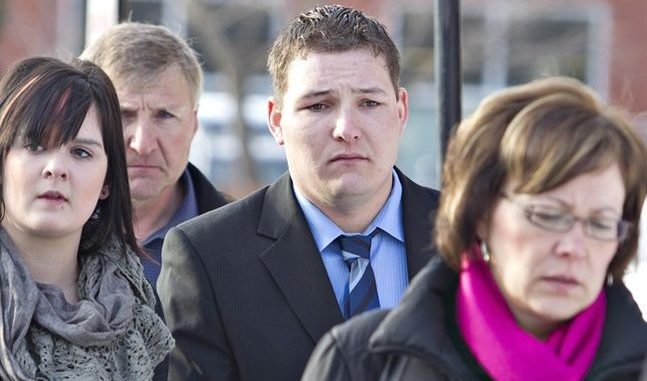 The court has endorsed the mutually agreed decision of sentencing the man charged in death of four Grande Prairie high school football players to three years in prison. The judge announced the ruling on Wednesday, declaring that the court has approved the joint submission from the Crown and defence, suggesting that 23-years-old Brenden Holubowich shall be sentenced for three years imprisonment and three years driving prohibition.

Holubowich pleaded guilty in court on Tuesday, confessing to four counts of dangerous driving causing death and one count of dangerous driving causing bodily harm. A total of sixteen charges were laid against Holubowich after a deadly car crash on Highway 668, near Highway 40 on October 22, 2011. As a consequence, four teen boys passed away on-site of the crash, namely 16-year-olds Matthew Deller, and Vincent Stover, and 15-year-olds Walter Borden-Wilkins and Tanner Hildebrand, while the fifth teen passenger, Zach Judd, remained seriously injured in the collision, but has since recovered.

The agreed statement of facts presented in court on Tuesday, stated that Holubowich was drinking among his before the collision, while both the Crown and defence also requested the judge to consider that speed did play a major role in the crash. The documents presented in court showed that Holubowich was driving at 151 kilometres an hour at the time of collision. The court recently witnessed victim impact statements, on Tuesday afternoon, from a number of people affected by the crash.