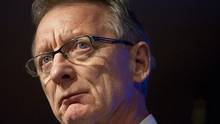 This article was last updated on April 16, 2022

A Conservative Senator, Pierre-Hugues Boisvenu, has allegedly repaid a portion of the housing allowance he acquired last year, claiming that even though he had followed the rules, he still feels a little "uncomfortable with the claim."
Mr. Boisvenu has now become the third senator to have returned their allowances in recent months, amid a giant scandal of Red Chamber as it recovers from a mounting controversy over its members' expenses. On the other hand, the claims of four senators have already been sent for an external audit for being reviewed, including Conservative Senators Mike Duffy and Pamela Wallin, who have already repaid a part of those expenses or have pledged to do so soon. In case of Mr. Boisvenu, he was approved a housing stipend because he lived more than 100 kilometres from Parliament Hill. In essence, the allowance is aimed to compensate for the living expenses of Senators while they are in Ottawa on Senate business.
Mr. Boisvenu was highly scrutinized this week due to widespread news suggesting that he continued to receive the stipend even after moving out of the Sherbrooke, Que., home, which he apparently shared with his wife, and into a new residence that was just located across the river from Ottawa. On Thursday, Mr. Boisvenu publicly stated that he will be paying back a portion of the money received from Senate as living expenses of last year, while still being persistent that he did not break any rules. Mr. Boisvenu explained that he only stayed for a short time, with a person he shared a relationship with, while moving from one residence to another in the Ottawa area.
You can publish this article on your website as long as you provide a link back to this page.